By Glynn Wilson –
BIRMINGHAM, Ala. — Doug Jones and his supporters in Alabama pulled off a historic election victory Dec. 12 that sent reverberations around the political world in a reprimand to President Donald J. Trump, a repudiation of Roy Moore's style of racist-religious politics, and a major blow to Steve Bannon of Breitbart News and his brand of "fake news."
While reporters, writers and on air talent for every national and local media outlet in the country who thought a Democrat did not stand a chance against a Republican endorsed by President Donald Trump in a Deep South conservative state looked on with amazement, supporters reacted with tears and jumped for joy as the returns came in on the big screen from CNN, hoping a new day is dawning not only in Alabama, but across America.
An earlier win by Democrats in Virginia driven by large voter turnout repeated itself in one of the most conservative states in the country, in what could be a harbinger of things to come in 2018, 2020 and beyond.
According to the results from the Alabama Secretary of State's office, voter turnout topped 40 percent. It was projected to be only 25 percent. The turnout in Virginia was 49 percent. Jones may hit 50 percent when the final count is in, compared to 48 percent for Moore.
Clearly women carried the day for Jones, with 56 percent voting for him over Moore, more than 90 percent of black women. African American turnout for Jones was larger than anticipated by some national pundits, who tried to make that an issue in the final week of the campaign. Handicapping showed Jones needed 25-27 percent of black voters to turn out for him. He got 30 percent. A majority of white men voted for Moore, who did not show the character and class to concede and threatened a recount.
"At the end of the day, this entire race has been about dignity and respect," Jones said at the victory rally in Birmingham. "This campaign has been about the rule of law. This campaign has been about common courtesy and decency and making sure that everyone in this state, regardless of which Zip code you live in, is going to get a fair shake."
See the full victory speech on video:
Legal Wrangling
In the absence of some legal wrangling by the Alabama Republican Party and the Moore campaign, if the upset victory holds out Jones will become the first Democrat elected to the U.S. Senate from Alabama in a quarter-century and the Republicans' narrow Senate majority will shrink to 51-49 and open the door for Democrats to recapture a majority during the midterm elections in 2018.
In an ironic twist, Democrats won a legal victory this week to force the state to preserve digital election results in case of a close race, but the Republican majority on the state Supreme Court overturned that ruling, allowing the state to declare a winner and destroy the records. Apparently Republicans were anticipating that Moore would pull out a close win and a potential challenge from the Jones camp. That clearly backfired.
Alabama Secretary of State John Merrill said it was "highly unlikely" the outcome would change. "The people of Alabama have spoken," he told CNN.
Jones did national Republicans a favor by knocking off Roy Moore, who is anything but a mainstream Republican or a reliable vote for Congressional Republicans. He sided with Trump during the campaign, but attacked the Washington establishment repeatedly, and not just liberal Democrats. At the direction of Bannon, a former adviser to Trump, Moore directly called on Senate Majority Leader Mitch McConnell to "step aside."
Jones cast his campaign as a way to heal the political divide and work across party lines to get things done in Washington, on healthcare, education and the environment.
"I have always believed that the people of Alabama have more in common than divides us," Jones said to an elated, diverse crowd at the Sheraton Birmingham victory party.
U.S. Senator Chris Van Hollen, who heads the Democratic Senatorial Campaign Committee, called the victory in one of the most conservative states in the country "a political earthquake."
"You see voters who are fed up, and they want to send the message that they don't like Trumpism," Van Hollen said on MSNBC. "This was a big rejection of the ugly, divisive politics that Donald Trump has brought to the country."
This is an overnight breaking news report. We will have more to say about this historic election later in the week. For now it's a massive party here at the Sheraton Birmingham. It feels like history is being made, a new day is dawning. We are going to take it all in and provide more analysis later.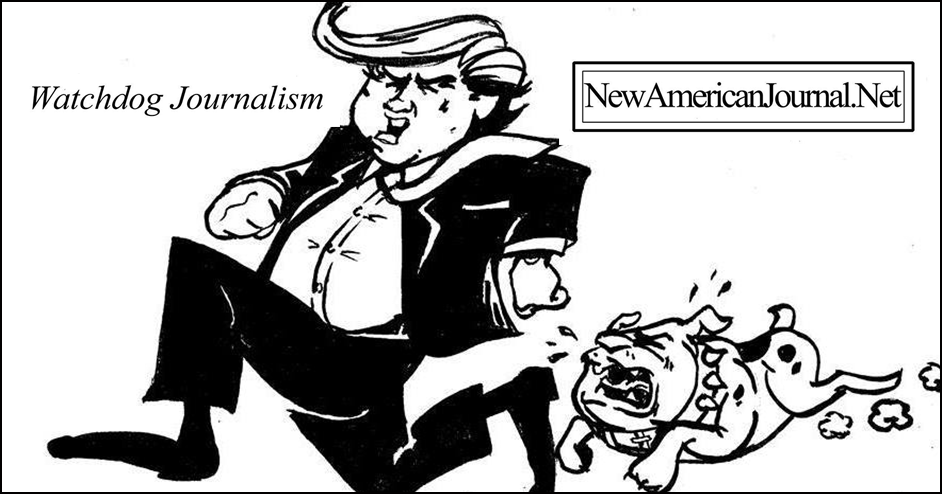 The New American Journal covered this race accurately from the beginning and predicted a win for Jones. If you want to support our brand of "real journalism," help fund this work to take down Breitbart News.
© 2017, Glynn Wilson. All rights reserved.