Editor and Publisher Glynn Wilson has been around the national journalism scene for many years covering public affairs, politics, public opinion, science, the environment, labor and the law. For the past nine years, he specialized in pioneering the Web Press with The Locust Fork News-Journal before launching the New American Journal from Washington, D.C. in February, 2014. Before that, Wilson also worked as a free-lance journalist for many years, contributing articles to major national publications such as The Nation magazine, the New York Times, the Christian Science Monitor and The Dallas Morning News. He has also written for some of the best alternative weeklies in the country, and worked on a Ph.D. in Science Communications and Environmental Sociology at the University of Tennessee after obtaining a Master's degree in Communications research from the University of Alabama in 1996. His academic research specialty was media effects on public opinion, which he now puts into practice on the Web Press. Wilson started out his career back in the 1980s working for newspapers in Alabama after obtaining a degree in Communications with a major in Journalism and a minor in Political Science from the University of Alabama.
Associate Editor David Underhill has written about politics and the environment for many years, publishing articles with Counter Punch, The Locust Fork News-Journal, The Harbinger and other publications.
He is now Conservation Chair of the Mobile Bay Sierra Club and engaged in shining the spotlight on the problems of tar sands crude coming to the Gulf Coast by rail in the wake of the BP oil spill.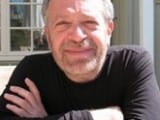 Robert Reich is Chancellor's Professor of Public Policy at the University of California at Berkeley and Senior Fellow at the Blum Center for Developing Economies.
He was Secretary of Labor in the Clinton administration. He publishes a syndicated column available under a Creative Commons License at RobertReich.org.
Edgar Wilson is an Oregon native following trends in health, education, and global affairs.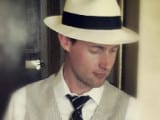 He studied conflict resolution and international relations and has worked in industries ranging from international marketing to broadcast journalism.
He is currently working as an independent analytical consultant.
He can be reached via email @ edgar.t.wilson@gmail.com or on Twitter @EdgarTwilson.
Contributing Writer Wayne Ruple is a long-time political reporter covering Alabama politics in the eastern part of the state.
He is a former staff writer for the Cleburne News.
He also publishes the Crossing South blog
Free-Lance Photographer Kenny Walters specializes in commercial photography, but his real passion is nature.
He's worked with us at The Locust Fork News-Journal on a number of occasions and generated great stuff every time.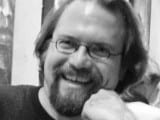 Artist Walter Simon was born in the USA, received degrees from the universities of Montevallo and Georgia, and creates art, currently in Alabama.