And reach a high-end, influential audience too…
Everything you need to know about how to advertise on this site, including information about our traffic and rates, is contained on this page below. But since people still don't seem to understand web advertising and inevitably simply ask "how much," here are the basic rates. Everything is negotiable. If you have something to promote and want to support independent watchdog web journalism, talk to us. We can work something out. If you want to advertise through Google or Facebook, you have to go through their interface and figure it out for yourself. Same with the big media companies. We will help you in person if necessary.
Full Annual Sponsorship Banner Ad
A full annual sponsorship banner ad on the top of every page on this site will cost you $9,600 a year, or of you only need a partial year, that's $850 a month. We will design your banner ad for free unless you already have one and a Website to link it to.
NewAmericanJournal.Net Update – As you may recall, I reported a few months ago that blogads dot com, the first company to figure out a way for liberal bloggers to sell ads on websites, recently sold out to an alt-right company. So one of our primary methods of raising money to support independent journalism has gone away. But we are in the process of pioneering a way to replace that capability. While there is more work to do, we recently made a breakthrough. Scroll down the right side of this page, or any page on the site, and you will see a series of widgets.
We figured out a way to create photo widgets with text and links to promote various things, including our GoFundMe page, our T-shirt sales and editor and publisher Glynn Wilson's Amazon dot com book sales. In the biz we call these House Ads.
You will also see a widget where you can SUPPORT YOUR FAVORITE CAUSE, along with two active examples below that.
Rather than taking corporate advertising money from polluting companies, money we consider a pollution of the independent free press in America, we are allowing people who believe in this work and related causes to both support our work and other causes you believe in. Instead of making small, independent donations to all your favorite causes, you can now contribute directly to us and we will help raise money for those important things you believe in. The low price for this will amaze you and our competitors. Check it out today.
For a recurring donation of $100 a month, we will design and publish an ad for your favorite cause and raise thousands of dollars for it, way more than you can do individually or with Facebook promotions. But if you do this, we will also support and promote those causes on our extensive Facebook and Twitter audiences.
Widget Ads
We will still sell web ads in this space, and this is an incredible deal to promote your company, your candidate or your organization. These ads cannot be blocked by ad blocking software since they are just part of the Word Press interface. To become an annual sponsor, with an ad on every page of this site fully available through search engines and social networking platforms, you can buy in for only $5,000 a year. If you only need the ad to run for six months, that's $3,000. For three months: $1,500. One month: $500.
These rates are based roughly on the average monthly traffic and an estimate of how much it costs to pay the expenses of producing the journalism needed to go along with the ads in each category. We need advertisers willing to support our coverage of Politics and Public Affairs, Science, The Environment, The Law, The Media, The Arts, Travel, etc.
Just send your payment to PayPal and your ad will be up in a flash.
All The Information You Need
Are you an advertiser trying to find the most economical way to reach that dream demographic audience?
Are you a political candidate trying to build name recognition without having to spend a fortune on road side signs? Are you struggling to raise money for your campaign?
Are you with a non-profit organization trying to raise the profile of your group and the issues you support, gain new members and raise money for program costs?
Are you with a law firm or other legal or professional entity looking for an alternative place online to see issues, events and people covered in a way you find lacking in traditional media outlets?
Are you trying to promote a union and reach out to union members and the general public? Then you should advertise here with about the only news organization in the United States which actually covers labor news as a specialty beat. It takes a budget to cover the news.
With newspaper circulations in free-fall and more people turning to the World Wide Web for news and information, sponsoring independent alternative Web publications through so-called blog advertising is becoming THE WAY TO GO!
In fact, academic research shows independent news sites are key to the future of news in America and around the world.
In addition, when you sponsor us you also get us promoting you with social networking on Facebook, Twitter and Google+. This is value added you can't get in newspapers, magazines or on television.
Data now shows that more and more, advertising in traditional media is a waste of time and money. You want to be seen on the hottest Websites and blogs around. And there is no doubt this independent news site is being read by the most influential members of communities not only in states like Alabama, but all over the country and the world.
Yes, the News American Journal is one of the fastest and most tasteful news sites anywhere online covering public affairs, politics and public opinion, the economy and labor, science, nature and the environment, legal news, travel, media news, movies, music entertainment and more. This is not just some little opinion blog or home to a bunch of partisan, activist rantings and ravings.
Weblogs were designed to be an alternative to the mainstream, corporate news media. The Web Press IS the printing press of the future!
With a quarter century of real journalism education and experience behind us, we challenge any blogger or newspaper anywhere for results. We break news and write with flair, and advertising here will put you front and center in the battle for a better media in America.
Data shows that readers of blogs are "hyper-influentials." According to a blog reader survey, these are hyper-engaged online — 68 percent spend five or more hours a week reading blogs, 21 percent have their own blogs and 61 percent leave comments on blogs, the modern equivalent of the letter to the editor.
And they're hyper-engaged offline as well. Ninety percent vote, 81 percent have written or called an elected official and 70 percent have donated online in the last six months to a cause or campaign, while 78 percent have college degrees and 53 percent make more than $75,000 a year.
For many companies and candidates in the American South, making the transition to the Web from traditional media advertising lags behind the rest of the country. But the day is coming soon when the transition will take place.
If you want to help get this trend going, and just don't understand how it all works, get in touch with us and we will help you.
Use this unique combination of a news and blog interface to reach an affluent, tech-savvy audience who more and more are turning to FREE online news sites to keep up with the news on public affairs, politics and government, business and labor, science, nature and the environment, legal news, travel, music entertainment and more.
If you are a local business or political candidate, and don't understand how this works, get in touch and we will even build your Website and help you with Social Networking on sites like Twitter and Facebook and show you how to raise money online.
You can also directly target this site with Google ad words ads.
If you just appreciate what we do here and want to keep it FREE, consider making a large or small donation by credit card or PayPal. Just click on the DONATE button that appears near the top on every page of this site. Just type in the amount and presto! You made a difference!
Every dollar we raise in this way goes to cover the expenses of travel to get to the stories YOU want to see covered. So your advertising dollars here pay for far more actual journalism than any newspaper, since we do not have to pay for expensive ink, paper and delivery trucks.
Anybody can sit around in a basement and make editorial comments, which is what most bloggers do. We are actually going out there and covering stories on the road — when we have the resources to do it.
So if you have considered helping out before, but have so far just procrastinated that decision, now is the time to act! We need your help to continue providing the coverage you have come to enjoy — and to ramp up our coverage to greater heights! We have only just begun to explore the possibilities!
TRAFFIC REPORT: The New American-Journal is now getting out there on the Web through search engines and social media with more than a half a million hits each month and generation a significant number of clicks to Google Adsense Ads and Widget Ads. We actually surpassed 662,000 hits by May of 2017 and surpassed 3.1 million for the year. We nearly hit a million page views in 2017, our fourth year in business, with 999,735 page views for the year. By December we were getting 251,000 page views per month, with 76,000 visits from more than 57,000 unique visitors or users, other wise known as readers. .
Get onboard the hit boat! Promote your organization or company here.
If all of this interests you but sounds like jibber jabber, please e-mail editor and publisher Glynn Wilson at fast2write (at) gmail dot com, or call 205.960.3639.
Free-lance Photography/Videography/Website Design/Social Networking
In addition to selling sponsorship advertising, we also offer free-lance photography and videography services as well as Web design and Social Networking services.
If you are an officer in a non-profit group and need a professional to document your annual retreat or convention, we can handle your every need. Prices are negotiable depending on the event.
If you are just now getting into putting your business or group on the Web and need a professionally designed site, we have staff on call to do just that. We will also design and help you promote a Facebook page – for an additional fee of course.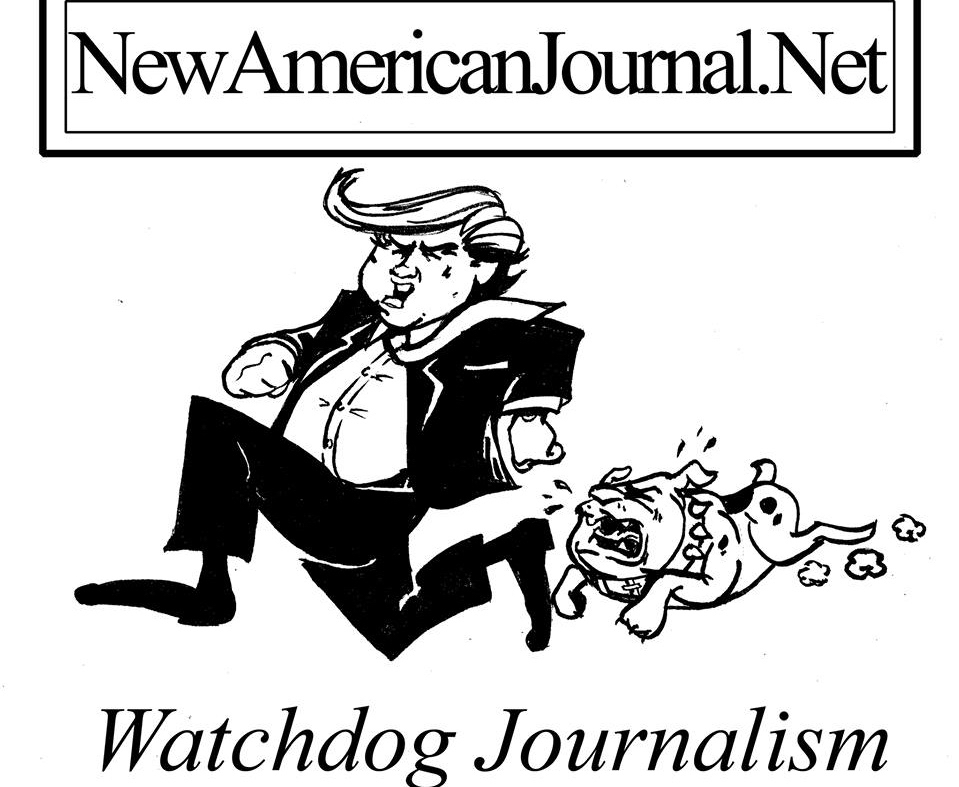 Order your Watchdog Press products here at CafePress.com.