By Glynn Wilson –
On the first full work day of a federal government shutdown caused mainly by a lack of competent leadership from the White House, a bipartisan group of Senators forged a compromise Monday morning to end the filibuster over government funding and debate pressing issues related to immigration and border security.
The deal, a continuing resolution which passed the United States Senate by a vote of 81-18, was approved by the House in conference committee and signed by President Donald Trump by the end of the day. It funds the government through Feb. 8.
Between now and then, according to the agreement, there will be an open, bipartisan debate on the fate of the Dream Act, otherwise known as DACA, a program for the children of illegal immigrants, and part of the compromise is that Democrats will also agree to fund part of the Mexico border wall Trump and some of the Republicans in Congress want.
"We will vote today to reopen the government," Minority Leader Chuck Schumer of New York told the Senate, with millions of Americans watching live on C-SPAN.
Democrats had insisted that any short-term spending legislation to keep the government running include protections for the "Dreamers." Republicans indicated they would not negotiate on immigration until Democrats gave them the votes needed to reopen the government, and the president wanted money for his border wall.
Funding for government operations expired at midnight on Friday. Congress worked through the weekend to forge a compromise to end the filibuster on a continuing resolution to fund the government. A compromise did not seem imminent, leading some experts to worry about a major downturn in the stock market.
Tens of thousands of federal workers had begun closing down operations on Monday morning, while administration officials were issuing assurances that "essential" services such as security and defense operations would not be interrupted. National park rangers, for example, had already signed furlough papers and gone home on Sunday, leaving many national park campgrounds partially open with locked bathrooms and only volunteer campground hosts and National Park Police on duty. Greenbelt National Park just north of Washington, D.C. was still open, with no rangers on duty.
The outlines of a deal began emerging as a bipartisan group of senators held talks on Sunday and Monday morning. Schumer said he had come to an arrangement with Senate Republican Leader Mitch McConnell on the funding bill to keep the government open until Feb. 8 and a plan to address the issue of the Dreamers.
U.S. Senator Doug Jones, the new Democrat in the Senate from Alabama, issued a statement saying he worked with a bipartisan group of moderate colleagues through the weekend to find common ground, re-open the federal government and fund the CHIP program.
On Monday, he voted to fund the federal government through Feb. 8 and "protect more than 150,000 children by funding Alabama's CHIP Program, All Kids, for six years."
"Over the past three days, I have had many productive discussions with my colleagues from both sides of the aisle who were also focused on finding a bipartisan path forward. I am pleased that we found common ground to end the shutdown, fund the Children's Health Insurance Program for six years, and return the Senate to regular order to ensure a more fair and open legislative process," Jones said.
He indicated that with more moderates in the Senate than in "recent memory," it was no surprise that they were able to "rise above partisan politics and find consensus."
"I am hopeful that the relationships and trust we have built together in recent days will translate to more progress in the future," he said. "Make no mistake: there's still plenty of work to be done."
The bill is not a perfect solution, he said.
"It fails to provide a lifeline for health care access in rural communities, does not fully address the opioid epidemic or the looming crisis with pensions, does not protect DREAMers, and does not fully fund our military," he said. "I voted yes with the belief that my colleagues will act in good faith and immediately take steps to pass a bipartisan, long-term funding plan that is devoted to resolving these critical issues. I will continue to work to find common ground with my fellow Senators, setting aside the partisan politics that only serve to divide us."
—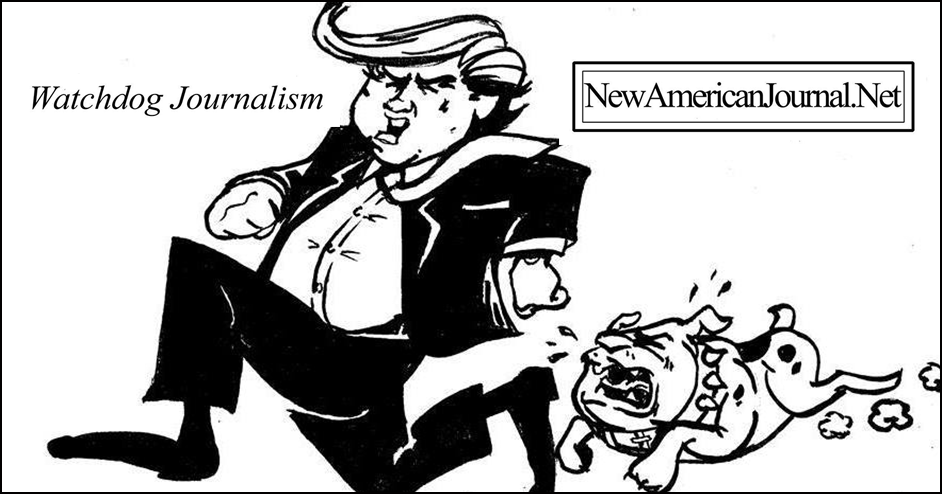 The New American Journal covered the U.S. Senate race accurately from the beginning, predicted a win for Jones, and called the 2016 election for Trump. If you want to support our brand of "real journalism," help fund this work to fight fake news with real news.
© 2018, Glynn Wilson. All rights reserved.