By Glynn Wilson –
WASHINGTON, D.C. — Nothing is more American than the iconic National Park Ranger hat. The idea of protecting nature and providing public access to natural beauty began in the United States and has spread across the world, but now it's at risk.
While the National Park Service and the U.S. Forest Service do not use Smoky the Bear to promote the prevention of forest fires anymore, people come to the U.S. from all over the world and associate the hat with a concept that is quintessentially American: The new class of professionals called park rangers created to administer what Ken Burns called "America's Best Idea."
But if the Trump administration has its way to cut the federal budget and privatize the campgrounds in America's national parks, the park ranger and the hat could go the way of the Ivory-billed woodpecker and become extinct species.
That is if the American people, the press and members of Congress don't wake up and push back.
Trump's Secretary of the Interior Ryan Zinke announced his intention to privatize large parts of the National Park Service this summer in a story that was drowned out by one disaster after another and ignored by the mainstream media across the country.
"I don't want to be in the business of running campgrounds," Zinke said in an address to the Recreational Vehicle Industry Association in June, a story that never made the big papers in New York or Washington or television news networks or even cable news.
"As the secretary, I don't want to be in the business of running campgrounds," Zinke said. "My folks will never be as good as you are."
It is unclear why more advocates for the National Park Service have not pushed back on this statement, since Zinke is clearly disrespecting park rangers and saying they are less valuable than minimum wage employees of private concessionaires such as Delaware North, Xanterra and Aramark.
"We are going to have more public-private partnerships soon," Zinke said. "I think that's where the industry should be going."
Secretary Zinke's proposal to privatize the campgrounds at iconic national parks such as Yosemite, Yellowstone, the Grand Canyon, the Smoky Mountains and Shenandoah comes following his refusal to demand a budget that adequately funds maintenance of our public lands, according to the Western Values Project.
"Secretary Zinke is throwing hardworking park rangers under the bus, while advocating for a budget that cuts essential funding and allows special interests to drill and mine public lands with virtually no accountability," said Chris Saeger, Executive Director of the Western Values Project. "Not only has Zinke forgotten where he comes from, he's making it clear to people across the West that he could care less about their access to public land."
In a Congressional hearing of the House Appropriations Committee in May, Zinke defended draconian budget cuts that would slash funding for public lands, reduce or eliminate public lands and even sell off parks.
"Teddy Roosevelt must be rolling over in his grave with these proposals to underfund and sell off our national parks," Saeger said. "Adequate funding for maintaining our public lands is essential to the safety and economic security of Western states. This budget is a short-sighted, irresponsible proposal that would do real harm to our communities."
Zinke has already halted the distribution of state wildlife agency grants, collected through excise taxes on hunters, anglers and boaters. In the proposed budget, the Land and Water Conservation Fund, which supports many local parks, waters, public lands, and hunting and angling access, is reduced by 80 percent from current spending levels or about $54 million.
Instead of moving to reduce the budget shortfalls the parks have suffered for years under previous administrations, the Trump budget slashes funding for maintenance and repair. The proposed budget would cut another $30 million from the National Park Service's deferred maintenance budget, putting the estimated backlog at nearly $12.8 billion.
"These cuts come at a time when our national parks are seeing record attendance, including both of Zinke's home state parks (in Montana), Glacier and Yellowstone," Saeger said. "It cuts essential staff, putting an even bigger burden on remaining rangers and field managers."
The budget would cut staff by 6 percent, ensuring that park rangers, field managers, and critical Interior employees won't have the right tools or resources, and will lack the flexibility to make the right decisions.
According to the National Parks Conservation Association, the national parks face a "double whammy" due to the seasonal or part-time nature of many park employees, which were cut this year by Trump's across the board hiring freeze, which actually made America less great by making it less safe.
A cut of 6 percent could mean an actual reduction of up to 12 percent of park employees, increasing delays for visitors and limiting services.
While celebrating the 101st birthday of America's National Park Service, Zinke simply lied to ABC affiliate WLOS News 13 in Asheville, North Carolina, claiming "there wouldn't be any cuts to staffing, instead, restructuring the way the National Park Service operates."
But according to the green book, a document prepared by staffers in the NPS and Interior budget offices, the Park Service would lose the equivalent of 1,242 full-time positions if Congress passes the president's budget. So far Congress may have spared NPS from such drastic cuts, but the park service is still suffering from the Trump administration's hiring freeze, which blocked the filling of thousands of seasonal jobs this year. In many parks, volunteers had to take up the slack by answering the phones, doing site inventory in the campgrounds, even selling lifetime senior passes when there was no ranger on duty to staff the offices.
In the short term, this means that the 437 full-time jobs the National Park Service has posted to USAJobs.gov will remain vacant for the foreseeable future. In addition, the NPS hires about 8,000 seasonal workers every spring to deal with the influx of visitors during the spring, summer and fall. These include park rangers, educational and custodial staff, guides and other support staff that are absolutely imperative to the normal upkeep and maintenance of the National Park System.
"Secretary Zinke's secret 'restructuring' plan doesn't seem to add up," Saeger said. "Despite what he says in front of the cameras, he has consistently advocated for a budget that undermines our outdoor heritage by slashing some 4,000 Interior positions, reducing access to public lands, and cutting another $30 million from the park's deferred maintenance backlog of $11.5 billion. Zinke has offered no explanation as to how he plans to maintain staffing levels with these draconian cuts."
Privatization Underway
Meanwhile, in some parks, the preparation for privatization of the campgrounds is already underway. While Delaware North and other private companies already make most of the profit from lodges, restaurants and stores in many national parks, including Yellowstone, the Grand Canyon and Shenandoah, Delaware North company managers are already in the process of taking over the Lewis Mountain Campground in Shenandoah National Park in Virginia and recently conducted a tour of Big Meadows, the largest campground in the park, letting people know they plan to take it over soon too.
Since the ranger division of the National Park Service only controls the campgrounds and handles the revenue now from camping fees, where will the money come from to fund the salaries of park rangers when private companies take over the campgrounds too?
I briefed staff members of Virginia Senator Tim Kaine on this Thursday, but so far there is no comment out of his office. I tried to talk to Virginia's other senator, also a Democrat, Mark Warner, but his staff gave me the blow off. Since this has not been reported on by any news organization in Virginia, Governor Terry McAuliffe probably doesn't know about it either.
So the only hope is for people to share this story far and wide on social media to let people know what's going on.
You can help fund this work by making a contribution here.
More Photos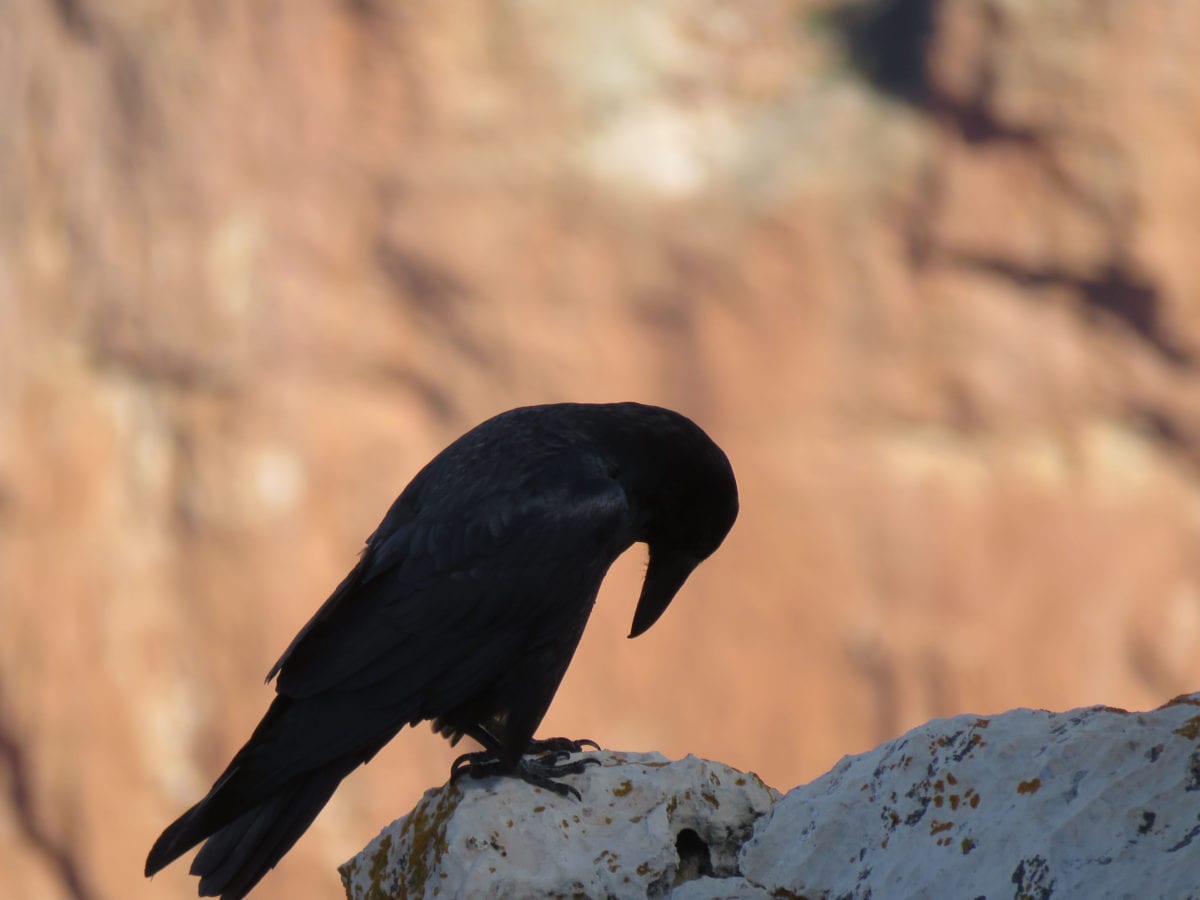 © 2017, Glynn Wilson. All rights reserved.