By Glynn Wilson –
Hundreds of thousands of people afraid for the future of America took to the streets across the country on Friday and Saturday in mass protests against the election and inauguration of Donald J. Trump as president of the United States, in what news organizations such as Reuters called "an early indication of the strong public opposition the Republican may face in office."
Thousands of women and men — many wearing pink and purple knit hats with cat ears they called "pussy hats" — marched around the White House in Washington, D.C., and in New York, Los Angeles, Chicago, Boston, New Orleans, Portland, Oregon and many other cities across the country and the world, rebuking Trump on his first full day in office as he visited the CIA headquarters in Langley, Virginia. The Russians reportedly held celebrations in honor of Trump, but reports from other parts of the world, especially across Europe, tell a different story, where people are worried about the future direction of the nation that has been the leader of the free world since leading the fight against the Nazi's in Germany and the Imperialists in Japan in World War II.
The New York television celebrity who shocked the nation and the world by besting 17 Republicans in the primary last year and then upsetting Democrat Hillary Clinton in the U.S. general election is seen as a polarizing figure who has offended many liberal Americans, Democrats and others with comments seen as demeaning to women, Mexicans and Muslims. He shocked even the national news media elite in New York and Washington and many of America's friends and allies abroad with his divisive, dark and awkward inaugural address on Friday by talking about putting "America First," a nationalist pledge never before heard from an occupant of the White House.
According to crowd estimates, the Women's March on Washington Saturday drew far more people than Trump's inauguration, attended by less than half the crowd President Obama drew in 2008.
Organizers of the Women's March protest Saturday had told police they expected 200,000 people to attend, but the crowd appeared substantially larger than that, stretching for about a mile on the way to the National Mall. The march stressed the city's Metro subway system, with huge crowds. Some end-of-line stations temporarily turned away riders when parking lots filled and platforms became too crowded. The Metro reported 275,000 rides as of 11 a.m. Saturday, 82,000 more than the 193,000 reported at the same time on Friday, the day of Trump's inauguration and eight times normal Saturday volume.
By afternoon, the protest rally had been peaceful, a sharp contrast to the day before, according to Reuters and other news outlets, when black-clad anti-establishment activists smashed windows, set vehicles on fire and fought with riot police. In some cases they responded with stun grenades and pepper spray.
A planned march in Chicago on Saturday drew so many people the parade through the streets was canceled and the crowd only staged a rally. Police said more than 125,000 people showed up.
The protests were a live demonstration of the depth of the political division in the U.S., still in recovery from the bitterly-fought 2016 presidential campaign. Although his party now controls both the White House and Congress, Trump faces entrenched opposition at the start of his term, a period that is typically more of a "honeymoon" for a new president.
In his speech on Friday, Trump seemed to try to claim he has a mandate to make wholesale changes in federal policy on health care, immigration and a host of other issues, but the protesters don't see it that way since he did not win a majority of the popular vote. Clinton won the popular vote in the Nov. 8 presidential election by around 2.9 million votes and had an advantage among women of more than 10 percentage points. Trump won the state-by-state Electoral College vote, however, 304-224.
Recents public opinion polls show Trump has the lowest favorability rating of any incoming U.S. president since the 1970s. According to Gallup, Trump will begin his first term with only a 40 percent favorability rating, compared to 78 percent for President Obama when he first took office in 2009.
As President Obama left office, he had a 55 percent job approval rating, according to Gallup, compared to 22 percent for George W. Bush.
In Mobile, Alabama, a Trump supporter showed up and challenged Green Party protesters staging an anti-Trump event in Cathedral Square Park on Friday, displaying signs with slogans like "Not My President" and "No Platform for Fascists."
Watch the video here:
More Photos
—
We will have more commentary on the Trump presidency and the protests in Washington and New Orleans on Sunday.
—
If you want to see the alternative, independent Web Press continue to shine the spotlight on the problems of the Trump administration going forward, support your favorite online news outlet here.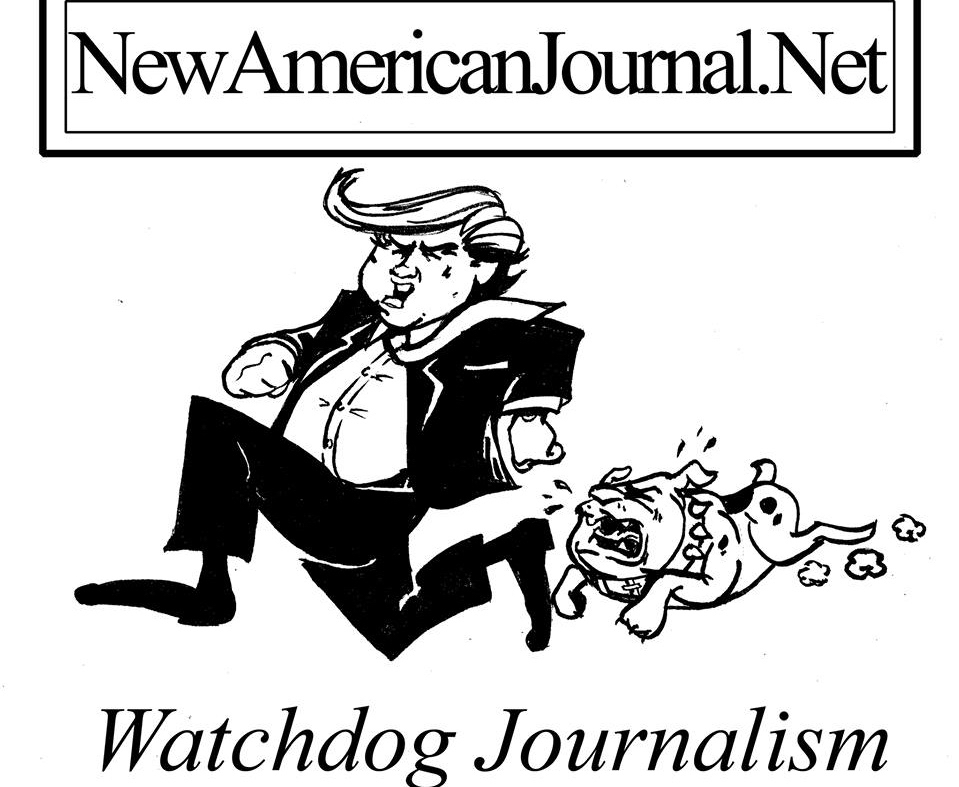 Order your Watchdog Press products here at CafePress.com.
© 2017, Glynn Wilson. All rights reserved.