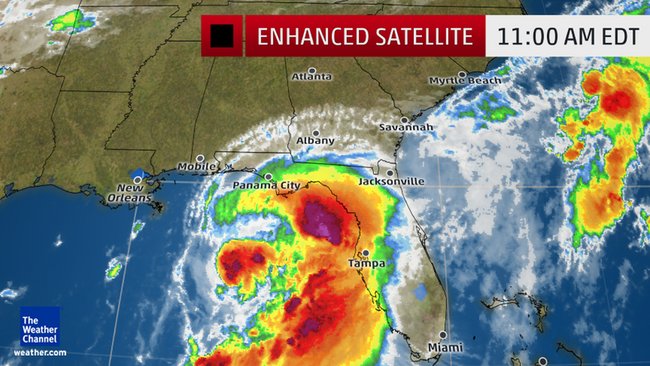 By Glynn Wilson –
MOBILE, Ala. — Gulf Coast residents woke up Thursday morning to the news that Tropical Storm Hermine was following the track scientists had been predicting for days, barreling toward the northern Florida coast in the Gulf of Mexico and expected to strengthen into a hurricane by the time it makes landfall late Thursday, according to the National Hurricane Center.
As of 11 a.m. Eastern Time, Hermine was churning about 275 miles (440 km) west-southwest of Tampa, Florida, with maximum sustained winds of 60 miles per hour (95 kmph). If the wind speed reaches 74 mph, it will be upgraded to a Category 1 hurricane and become Hurricane Hermine as it reaches shore.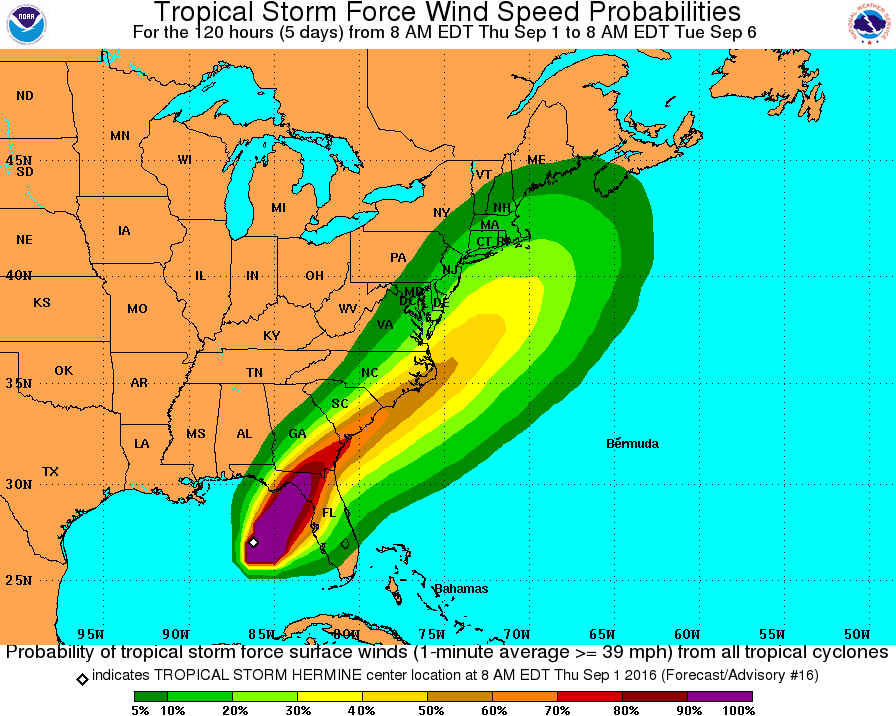 As a result, a tropical storm warning has been issued for the U.S. east coast from Marineland, Florida to South Santee River, South Carolina. It is not expected to impact Alabama, Mississippi or Louisiana, a relief considering all the flooding around Baton Rouge in recent weeks.
"On the forecast track, the center of Hermine will be near the Florida coast in the warning area tonight or early Friday," the Miami-based hurricane center said in the latest announcement.
More than 75 percent of Florida counties are now under a state of emergency as the storm moves in on the coast.
Governor Rick Scott declared a state of emergency on Wednesday, adding nine more counties to the list of 51 already expected to experience high winds and flooding rainfall.
"It is crucial that every Floridian has a plan in place to ensure their families, homes and businesses are fully prepared," Scott said in a statement Wednesday morning. "By declaring a state of emergency in advance of this storm, we are ensuring that state, regional and local agencies can work together to meet the needs of our communities."
Schools in Citrus, Hillsborough, Pinellas, Pasco, Hernando and Manatee counties will be closed Thursday. Schools in Duval, Clay, Nassau and St. Johns counties have canceled after school activities Thursday, according to local reporting.
Florida State University announced Thursday morning that all afternoon classes were canceled for Thursday and that the university would remain closed Friday as well.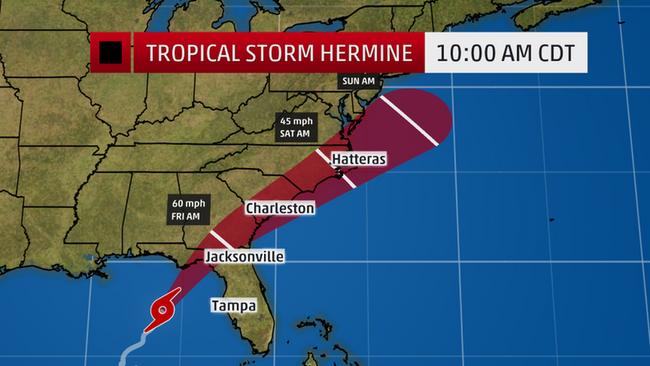 © 2016, Glynn Wilson. All rights reserved.