ANALYSIS –
By Glynn Wilson –
MOBILE, Ala. — When the tea in Boston Harbor dissipated, a new nation emerged from the carnage. Now that the tea party in modern American politics is clearly over, it looks like another new nation is emerging, one that will no longer stomach the election of people who tear down the ability of government to function.
Donald Trump's celebrity obliterated the need for a tea party movement in 2016. He embodied the rural and suburban anti-federal government fervor, their anti-immigrant bias, their racist tendencies. They loved his politically incorrect kick-them-all-in-the-balls chutzpah.
But after seeing what a Trump presidency looks like, many of those same suburban voters who were appalled by a black family in the White House are now even more appalled at how low this government has stooped.
Just look at the case of the governor's race in Virginia, where Republican Ed Gillespie, the former head of the National Republican Party during the White House tenure of George W. Bush, tried to distance himself from Trump while at the same time trying to appeal to his base.
The Democrat, Ralph Northam, was elected governor by a margin of nine percentage points, even larger than pollsters and pundits expected. He won by a margin of 54 to 45 percent, and in fact received more votes than any previous candidate for governor in Virginia's history, 1,405,177 votes.
Northam's victory was driven by high voter turnout. About 48 percent of registered voters showed up to vote.
Compare that to what's happening in Alabama, where low voter turnout led to a Republican primary and runoff victory for disgraced former judge Roy Moore in the special election for the U.S. Senate seat of now Attorney General Jeff Sessions. Only about 18 percent of those registered voted in the primary.
The story could be much different come December 12, when an army of fired up Doug Jones supporters — Republicans and independents as well as Democrats — could usher in a new day in the Heart of Dixie.
Jones has avoided directly taking on Trump and the Republican establishment, focusing instead on "kitchen table" issues such as people's desire for affordable health care, a quality public education and the need for a clean environment. He has said he will work across party lines with Republicans "to get things done" and make government work again.
But he may want to rethink that strategy in the final month of the campaign. Exit polling in Virginia showed that opposition to Trump drove 34 percent of voters to the polls.
According to a Washington Post analysis, turnout of women made the difference in the race. White women with college degrees favored Northam by a margin of 58 to 42 percent. Hillary Clinton only got 50 percent of that vote in 2016.
Democrats won elections across the country this week, and pundits are attributing those wins to the unpopularity of Trump. But it clearly has to do with the do-nothing Congress as well, which is yet to pass any major legislation since Trump's election.
In New Jersey, Democrat Phil Murphy, a former banker and first-time candidate, won the governor's race by 13 points over Chris Christie's lieutenant governor.
In New Hampshire's largest city, Manchester, the incumbent Republican mayor was defeated by Joyce Craig, the first Democrat elected mayor there in 14 years.
In Georgia, Democrats picked up three seats in the state legislature.
In Washington State, Democrats took back control of the state Senate.
In Maine, a state Trump won in 2016, voters approved a measure to expand Medicaid by ballot initiative. In spite of opposition from the Republican governor and an influx of outside money, the measure passed by a 20-point margin, giving health-care coverage to an estimated 70,000 low-income residents.
In Florida, the former Republican mayor of St. Petersburg unexpectedly failed in a comeback bid after his Democratic opponent tied him to Trump and defined him as a denier of climate change.
In North Carolina, the Republican mayor of Fayetteville lost his bid for a third term. In Charlotte, despite being heavily outspent, Democrat Vi Lyles will become the city's first African American female mayor.
"This is a tidal wave," said David Wasserman, who tracks U.S. House races for the nonpartisan Cook Political Report. "It's hard to … conclude anything other than that Democrats are the current favorite for control of the House in 2018."
"Trump proved to be just the boogeyman that Democrats have needed to galvanize their liberal base for an off-year election when Obama was not on the ballot: 28 percent of voters identified as liberals in preliminary exit polls, up eight points from the 2013 governor's race and two points from last year," according to the Post. "Democrats composed 41 percent of the electorate, up four points from 2013 and one point from last year. Republicans were 31 percent of the electorate, a record low in two decades of exit polls."
This all bodes well for Doug Jones in Alabama, who has awakened an army of sleeping Democrats who are now fighting over access to campaign signs and where to place them.
Winning Margin: Doug Jones Yard Signs or Alt-Right News for Roy Moore
The only question remains is if Steve Bannon and his army of fake news bots can carry enough water to float judge Roy Moore to victory. Clearly they are out of tea, and Bannon is no Karl Rove.
If I were to place a political bet on this race today, I would put the money on Doug Jones. I would not bet the house, but I suspect Jones will win this race handily. I could be wrong. If the religious right turns out and the Democrats stay home, it could go the other way.
But I don't think so, and here's a key reason why.
Pro-Big Business Republicans Refuse to Support Judge Roy Moore's Senate Campaign
Another reason is this.
When I was milling about on The Quad Saturday in Tuscaloosa, I ran into a Republican legislator from Trussville who I went to high school with. I won't name him because I don't want to get him in trouble with the Republican establishment. He is a smart and reasonable guy, and a good person to have in Montgomery, even if he is a religious conservative. At least he's not crazy like Roy Moore.
While he would not come out and say he might vote for Jones, he didn't enthusiastically support Moore either. When I indicated that voters may be tired of these anti-government politicians who break government and fail to make things work, his wife agreed with me.
That's something. We can only hope that in the sanctity of the voting booth, enough people will show up and vote to make government work. It has been broken long enough.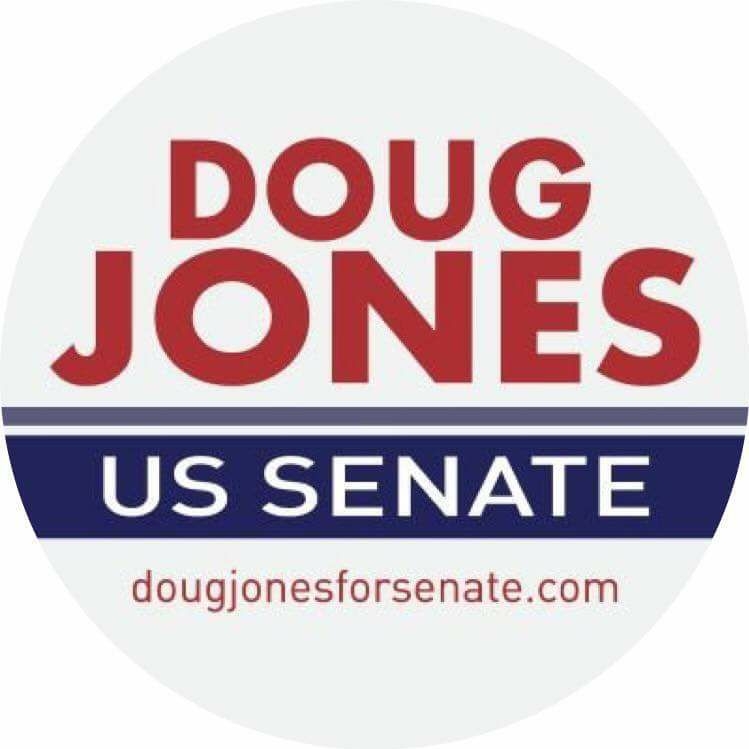 © 2017, Glynn Wilson. All rights reserved.