By Glynn Wilson –
TAKOMA PARK, M.D. — Just north of Washington, D.C., in one of the richest and most liberal neighborhoods in the country, there is no love for President Donald J. Trump. But they do love their country, so they turned out in force on Tuesday, July 4, 2017, to celebrate Independence Day with a patriotic parade and fireworks show.
Watch the parade video here: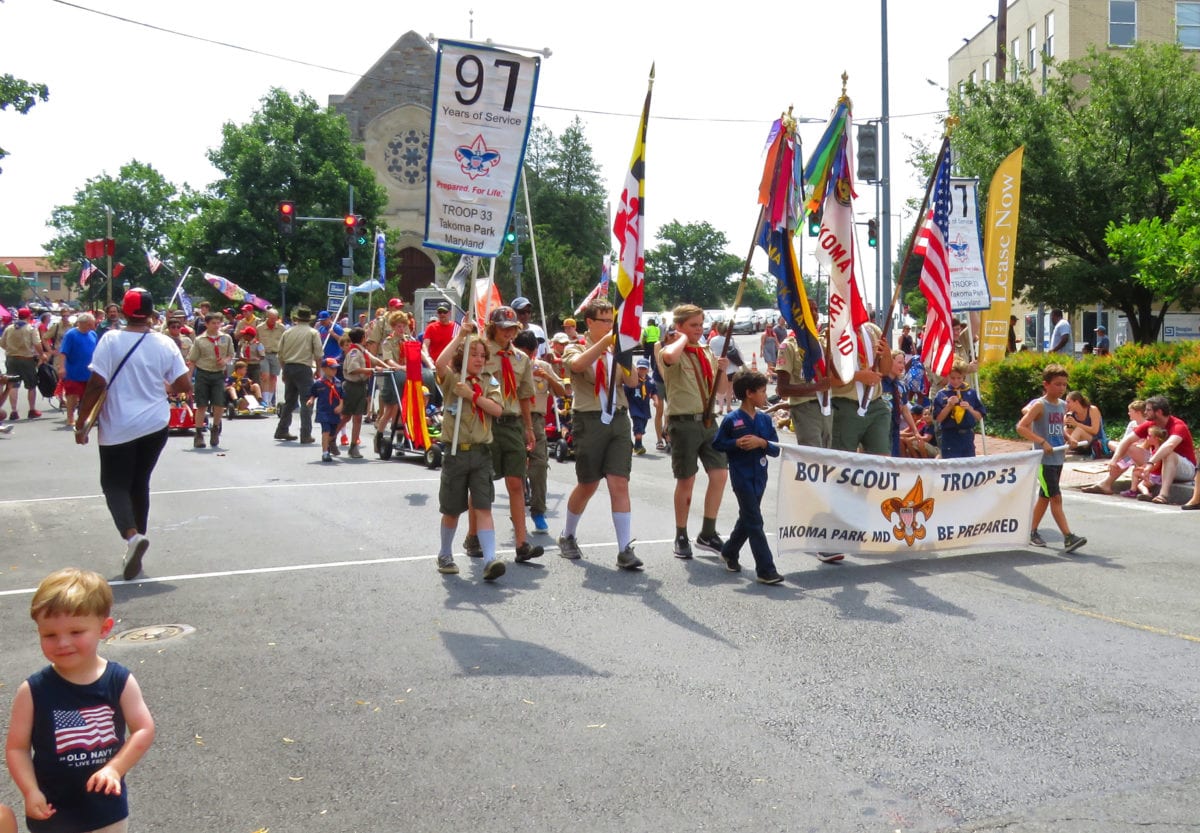 Watch the fireworks video:
© 2017, Glynn Wilson. All rights reserved.