The Big Picture –
By Glynn Wilson –
MOBILE, Ala. — Partisan political prosecutions have a long history in the system of jurisprudence in the United States, in spite of what judges, lawyers and politicians want the public to believe.
Republicans and Democrats have been guilty of it. Although over the past couple of decades, the Republicans have turned to the courts as a way to win elections like nothing we have ever seen before. It has to stop. Now!
This is not supposed to be the case. In writing a constitution setting up the checks and balances of the three branches of government, the judiciary was supposed to remain above politics. This was required, according to Thomas Jefferson, James Madison and the other founders, so the public would trust the legal system.
They knew the executive and the legislative branches would sometimes erupt into partisan warfare. But at least the American people could count on the courts.
But to sustain that trust, those appointed by elected officials as judges and prosecutors would need to remain above politics, and that is sometimes hard to do. So while the system has worked to some extent over the past 240 years, it has clearly not worked perfectly. An impartial judiciary is like a lot of things in a democratic republic: An ideal standard, not necessarily a minimal expectation.
Given its responsibilities under the First Amendment, however, is it the job of the press to point it out when the ideal standard has not been reached. In some cases, the partisanship of the judicial branch does not even meet the minimal expectation of impartiality.
Nowhere in the nation has that been more evident than in the state Alabama, where the courts have been played with like a political football for decades.
It is a sad day when it takes a newspaper from the United Kingdom to point this out to us American reporters. But that is what just happened with the publication on Saturday of this report about the partisan nature of Jeff Sessions, now Donald Trump's attorney general, from The UK Guardian.
'Gun for hire': how Jeff Sessions used his prosecuting power to target Democrats
Of course back in the 1980s, Alabama was largely a one party state with most elected officials and judges being conservative Democrats. George Wallace served his last term as "benevolent dictator" governor from 1982-86, and the Republican Party was trying to gain a foothold in the state during the nationally conservative era when Ronald Reagan had ascended to the presidency and made being a conservative Republican cool.
Reagan had appointed a conservative Republican operative as U.S. attorney in Birmingham, and he spent millions of dollars and many years trying to make a case against that city's first African American Mayor, Richard Arrington. At the same time, another Republican U.S. attorney in Montgomery refused to indict a Republican, Guy Hunt, in a clearcut case of malfeasance. Before being elected governor, Hunt had used his federal office as a Reagan appointee to run for governor. More than 20 federal employees signed affidavits attesting to these facts, but the Justice Department did nothing.
I was the only reporter in Alabama at the time to do a story about this for publication, and my reporting ended up being quoted in former New York Times reporter David Burnham's book about it.
Above the Law: Secret Deals, Political Fixes and Other Misadventures of the U.S. Department of Justice
Frustrated in their efforts to get Republicans elected in Alabama, the Business Council decided to bring in Bush family political operative Karl Rove in the 1990s to help get conservative Republican judges elected to the state Supreme Court. The partisan attacks worked.
How Karl Rove Took Over the Alabama Supreme Court and Created a 'No Win Zone' for Citizens
They could not stop an attractive, articulate, educated and experienced Democrat like Don Siegelman from getting elected governor in 1998, however. So in 2002, with George W. Bush in the White House and Republican Bob Riley running for governor, they simply stole the election in Bay Minette. When Siegelman dared to run again in 2006, they used the judicial system to knock him out of the way and ended up sending him to prison in what attorneys general from many states around the country have called one of the worst "political prosecutions" in U.S. history.
Siegelman was recently released from prison after serving about seven years. But without a pardon from President Barack Obama, he can never run for office again.
I spent five years covering that story, trying to bring justice to the fore. But the rest of the press in Alabama went along with the Republican party line and allowed that injustice to happen. Many people who followed all the coverage of that case said my piece for The Nation magazine was the best coverage in the country by far.
A Whistleblower's Tale: Republican lawyer Jill Simpson was the absent star of Tuesday's House Judiciary Committee hearing on selective prosecution.
No amount of coverage like this did anything to really make a dent in the now dominant Republican power structure in Alabama. Although their ambitions may be about to change.
When Jeff Sessions of Mobile testified before the Senate Judiciary Committee recently after being appointed attorney general by President Donald Trump, his ambitions and long willingness to lie under oath to achieve a political outcome may have gone too far. Sessions is no longer dealing with the weak-kneed press in Alabama. He is coming under scrutiny from the national and international press, as well as the web press.
Few newspapers have been willing to tell it like it is and call Jeff Sessions what he is, a liar. But we have the freedom and the cojones to do just that, even in the headline.
Attorney General Jeff Sessions Lied to Congress About Contacts with Russian Officials
By the end of the day after that story and many others were published, Sessions was clearly on the defensive.
Attorney General Jeff Sessions Recuses Himself on Russian Investigations
Everybody who is anybody is now looking into Sessions past for nuggets to exploit against him. Some say Karma is a bitch. He has gotten away with being a partisan hack for far too long, ruining peoples' lives in the process.
But it won't be long until he is forced to resign. He is now such a problem for the Trump administration that they will inevitably dump him when the heat just won't go away.
I say without equivocation that Sessions should resign as attorney general and retire. He has had quite a long run as a partisan hack. We cannot allow him to corrupt the national judicial system any further.
Mr. Sessions, it is time for you to go. Exit the stage.
If you refuse, Congress should do the right thing and indict you for lying to Congress. That is contempt of Congress at the very least. It is also called perjury. And it is a crime. If you do not step aside and go away, you should do a little prison time to see what it feels like.
As they used to say on the farm, the chickens are about to come home to roost. They can be on your head in prison, or you can retire and disappear. It's now up to you, at least for the next few minutes, before the next expose comes out.
If you and this president think you can run the United States of America like a dictatorship and gut the press, think again. You might deny CNN and the New York Times access to the daily White House briefings, but you can't shut down the internet. We are watching your every move.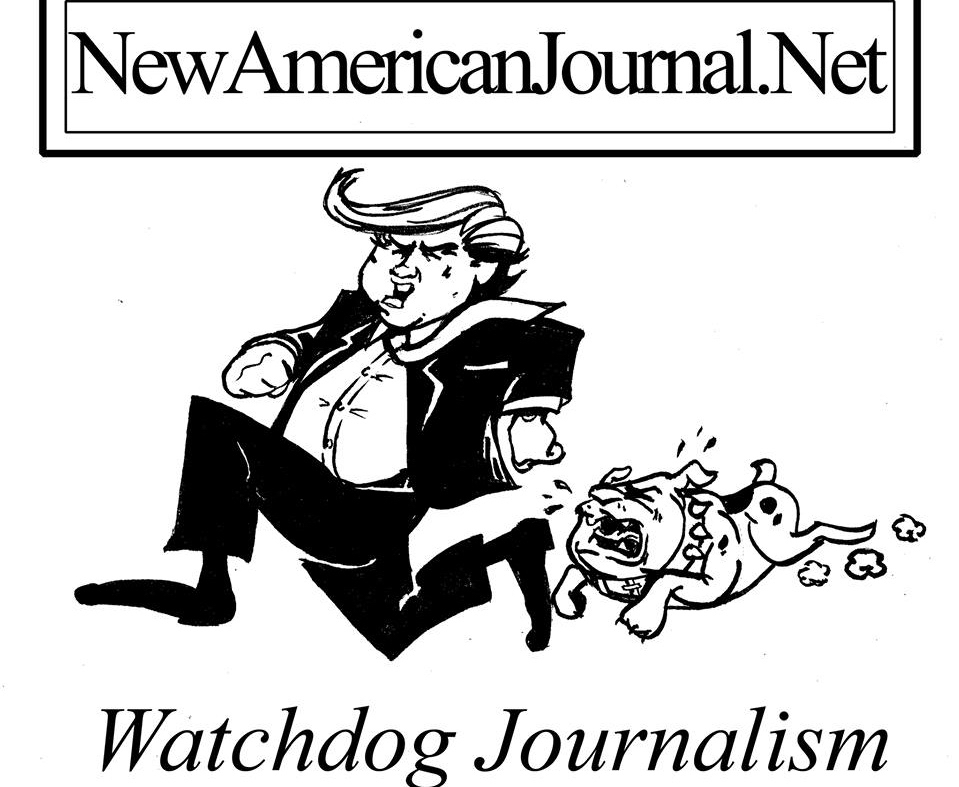 Order your Watchdog Press products here at CafePress.com.
© 2017, Glynn Wilson. All rights reserved.