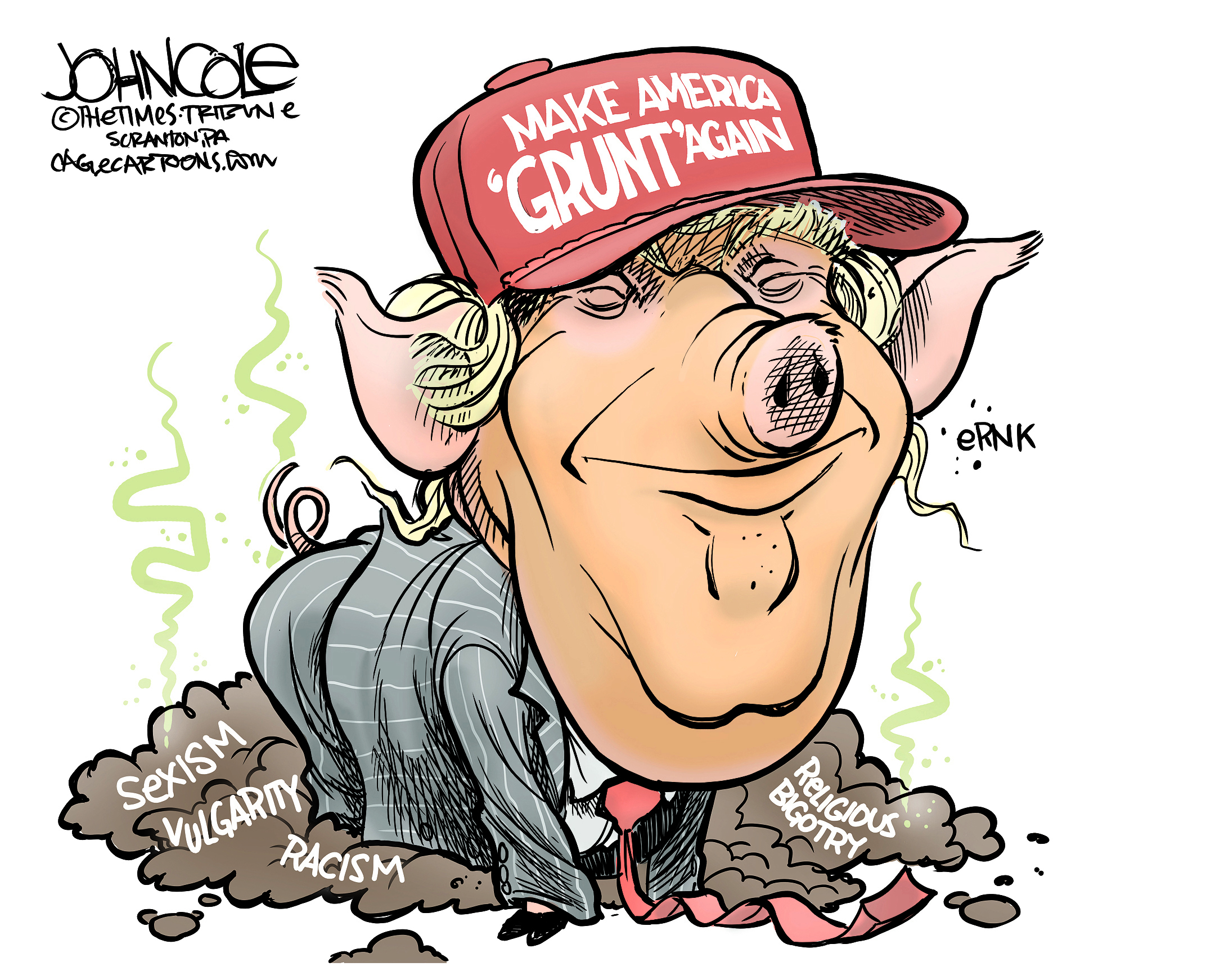 By Glynn Wilson –
Now that President Barack Obama's approval rating is higher than 50 percent, one survey research firm is predicting that the Democratic Party's nominee, most likely Hillary Clinton, will hold onto the White House in the general election come November, even if she has to face Donald Trump.
According to a compilation of presidental approval ratings by Gallup, President Obama's approval now stands at 51 percent, higher than Ronald Reagan's at a similar time in his presidency, May 1988.
Partially as a result, Moody's Analytics is forecasting a Democratic win in November.
"President Obama's approval rating has crossed over the important 50 percent threshold for the first time in almost four years," said Dan White, a Moody's economist who oversees the model.
Aside from rising gasoline prices, a drop in Obama's approval rating is the only variable that could possibly move far and fast enough to push the model in Republicans' favor by November, White said.
He indicated the surge in the president's approval could be "a result of the messy primary season or a relative lull in geopolitical news from overseas."
Pollsters say this model has predicted every election correctly since it was created in 1980, and the model has predicted a Democratic victory in 2016 since its first forecast was released in July 2015.
Moody's latest model shows for the third straight month that the Democratic nominee would take 332 electoral votes compared with 206 for the Republican.
The president's approval rating is a first-time variable added into the model for this election cycle and White said it has proven significant historically, "and back-tested extremely well, particularly in other atypical election cycles."
He cited the 1988 election, when Republicans pulled off the rare feat of winning the White House for three straight terms.
"In light of the myriad unusual factors swirling around this election, its inclusion may prove particularly prudent in 2016," White said.
If Obama's approval rating holds, the two-year increase in favorability running up to the election would surpass even that of President Reagan's at the end of the Cold War, White said. The model measures the two-year change in the approval rating running up to election day.
There are other variables taken into account besides the presidential approval rating.
Moody's model awards Electoral College votes to each party based on state-by-state outcomes. Democrats also are running ahead, although by narrow margins, in the key swing states of Ohio, Virginia, Pennsylvania, Florida and Nevada.
The most important economic variable is income growth by state, including job and wage growth, hours worked and the quality of the jobs being created in the two years leading up to an election. The model also factors in home and gasoline prices on a state level.
The Moody's equation also includes an additional dummy variable that penalizes Democrat incumbents, based on the theory that Democrats and Democrat-leaning independent voters are more likely to switch sides and vote for a Republican candidate than vice versa. This would seem to favor Trump, considering that many Bernie Sanders supporters say they will never vote for Clinton and some have indicated they would rather vote for Trump.
But the other variables, including presidential approval, outweigh the dummy variable, White says.
The Moody model is at odds with other national surveys that show a close presidential race, even too close to call at this point.
A compilation of polls at Real Clear Politics shows the race is a dead heat, with Trump now actually leading Clinton 43.4 percent to 43.2 percent.
Voter turnout will be a key factor in the race, and Gallup's numbers show Republicans are paying more attention to the election than Democrats. That could help Trump overcome the odds, especially considering that he is expected to go after Clinton with a vengeance once she becomes the nominee — and if Democrats are not fired up to go to the polls and vote for her.
The image of the candidates will also be a key factor, and Gallup's numbers show that Hillary Clinton now has an image advantage over Trump. She is ahead in that 40 percent of the American public view her positively, while only 33 percent have a positive view of Trump.
Another key variable in the race will depend on Bernie Sanders and his supporters. He has vowed not to run an independent campaign if he is not selected as the Democratic Party's nominee in July. If he changed his mind, a Sanders independent candidacy could throw the race to Trump by splitting the independent vote in key staes.
But the Democratic Party has made concessions to Sanders by allowing him five picks on the 15-member platform committee, giving him and his supporters an important say in the future direction of the party.
Will the new voters fired up by Sanders remain involved and vote for Clinton? Or will they split for Trump? That may be the most important variable going forward.
© 2016, Glynn Wilson. All rights reserved.