The Big Picture –
By Glynn Wilson –
It's Sunday morning in the deep South, so my thoughts inevitably turn to breakfast. How do you like your eggs? Hard boiled or soft? Sunny side up or scrambled?
It's not clear why this is the case, exactly, this thing I have with Sunday breakfast. It has nothing to do with my upbringing. We never ate breakfast on Sundays. We were too busy shining our shoes getting ready for church. The big meal on Sunday was lunch, which we called dinner.
Most often that involved something called a pressure cooker and roast beef. I happened to think of that this morning, since the first news story I saw on the computer was about the pressure cooker bombs in New York.
Maybe I like Sunday breakfast because I've never been one to eat breakfast in the morning before school or work, like they used to do on farms, up at the crack of dawn and needing the energy to get through a long day of chores. I'm a morning coffee and early lunch man.
In my early days rushing off to school we were more likely to consume a space aged concoction called Pop Tarts, maybe with Tang instead of fresh squeezed orange juice. My early life was heavily influenced by the "space race," being born in the month and year the Russians launched Sputnik and coming of age the year we, allegedly, landed on the moon.
Maybe there's still a small sliver of my DNA stuck on the farm in St. Clair County, where I only got to flirt with farm life on Sunday visits to my father's parents house and in the summertime, when I got to feed horse apples to cows, which I know sounds odd. I also shot at squirrels with a Remington pump action .22 rifle.
While I know it's not politically correct to eat bacon anymore, I still like the taste. But just one day a week. That's all I'll indulge.
I really try to do politically correct and healthy things, all the time, like growing my own and eating locally grown vegetables whenever possible. I even adopted a rescued dog a few years back. Come on ladies.
Maybe I'm waxing Southern nostalgic this morning because of thinking about my old friend Rick Bragg. A new friend and guitar player who I got to play with in Fairhope last week, Scott Bowland, brought up his name the other night, saying how much he loved All Over But the Shoutin', Bragg's first memoir, and his newer book on Jerry Lee Lewis.
I first heard of Bragg when I was living and teaching in Tennessee publishing The Southerner magazine. He was writing for the New York Times out of Miami then. He came to Knoxville and spoke at a tiny opera theater called The Bijou, and I was blown away by his story telling. He sounded like an Alabama version of Mark Twain.
I hung out by the door smoking as people were leaving and listened to what they said. What a remarkable talent for a poor kid from Possum Trot Alabama whose father was a runaway alcoholic and whose mother had to pick cotton and clean other people's houses and clothes to get by.
As fate would have it, our paths crossed again after I moved to New Orleans in the summer of 2000 and he ended up living and working there for the Times by January, 2001, after the hanging chad controversy pall lifted in Florida when the Supreme Court handed George W. Bush the keys to the White House.
Bragg and I became fast friends, lunch companions and golfing buddies, maybe because were were both journalists from Alabama and pretty much agreed on politics. (Please don't tell anyone Bragg ever played golf. He had to hide his clubs from his family. Golf was a sport for rich people and Republicans). But sure enough, we used to play on a regular basis at the old cheap Audubon public golf course off St. Charles Avenue, before they went and spent $6 million and turned it into a so-called "executive course," with 12 par-3 holes, a higher price tag — and a dress code.
One day before they changed the course we were making our way around the back nine when it started raining, like it often does in the swamp known as New Orleans. I did what any amateur golfer would do. I pulled the umbrella out of my golf bag and took a break under a mammoth 500-year-old live oak tree. Bragg just laughed at me for that. He pulled off his shirt and continued to try to hit balls in the rain out of the soaking wet grass. I laughed at him for that. You can't play without a shirt on the new course.
We worked together on a number of stories for the Times, and I was rewarded with exactly one byline for all that work, on a story about the nerve gas incinerator at the Anniston Army Depot.
Burning of Chemical Arms Puts Fear in Wind
But there were other stories I should have received credit for, like this one, which was my idea and all the hard center investigative work was all mine. If you want to see the perfect blend of hard-nosed investigative journalism on an environmental story, combined with a master feature writer's touch, check out this story. I've still got a letter from a scientist who said it was the best reporting and writing she had ever seen. Maybe I should publish it.
Toxic Water Numbers Days of a Trailer Park
But in the wake of the Jayson Blair scandal when Bragg quit the Times and Howell Raines, also from Alabama, was fired, I wrote the new editor a letter telling him I did not care about the lack of credit for all my work. I thoroughly enjoyed the work and helping a great newspaper get those stories right, and I appreciated the money they paid me. It wasn't bad, and that was enough for me at the time.
I have never been that greedy or particularly interested in personal celebrity. For me the story is the thing. And of course I could use the money to live on. In a capitalist society, it's something you've got to have, don't you know?
These days, with the epidemic of narcissism run amok in the land, how is an honest journalist supposed to make a living? There appears to be no choice but to spend half your time promoting yourself on Facebook and such. It's not something I want to do or like doing, but that is the real world we live in now. There is no choice.
Last year, while working as a volunteer in the Shenandoah National Park for awhile for a free place to stay with power and water near Washington, D.C., I ran across an interesting story most people don't know about former President Herbert Hoover, who was a Quaker who believed in peace and non-violence, simplicity, honesty, equality and humility. He and his wife Lou made a lot of money and helped a lot of people, but they never bragged or told anybody about it. That was their way.
I've heard others talk of such a way of life, including Sierra Club members, and I have tried to live that way myself. But now one of the only ways to generate the revenue to cover the travel expenses of getting to places where there are stories you want to tell is to utilize online fund raising sites called things like GoFundMe. Much like Kick Starter and Indiegogo, it touts itself as an interface where people can take donations and raise the money they need for health issues or travel: "personal online fundraising websites are perfect for individuals, groups & organizations!".
I hate to ask people for money myself, but what is an independent journalist to do? I am not interested in sensational celebrity news or corporate advertising.
So I beg your indulgence today, and ask you again. Do you like your eggs and your news hard boiled? Or soft? I suppose we could simply lure people in with purple prose and Southern grits and see if we could get BP and Southern Company to sponsor us.
But don't you think there is still a little room for hard news journalism in the world today, a type of watchdog journalism that is not covered with syrup or funded by big corporations that shun investigative journalism like the plague and fight to stop it from even happening? Call it reader supported news.
If so, maybe you will click on this link and check out our fund raising campaign to head out West to investigate a big story about the national parks being commercialized and privatized beyond recognition: GoFundMe: End National Park Privatization. This is not going to get covered any other way. Thank you in advance. I am confident you will step up and help us cover the cost of making this trip.
If you happen to be anywhere near Fairhope, Alabama, this Wednesday night, we will be playing some music and holding a fund raiser at the Windmill Market. If you want to meet us or have any questions, please feel free to stop on by.
Here's the link to the Facebook event. Be there or be a square.
If you really don't like or understand things like GoFundMe, all you really have to do is click on this link and send us a donation through PayPal. It's really quite simple. It is another way to make a difference in the world, if you happen to be someone who is interested in such things. If not, the alternative is easy. Sit there and do nothing. Eat your grits and watch TV. Maybe CBS will notify you when the end of the world is nigh. Then you can run for the hills, after it's too late.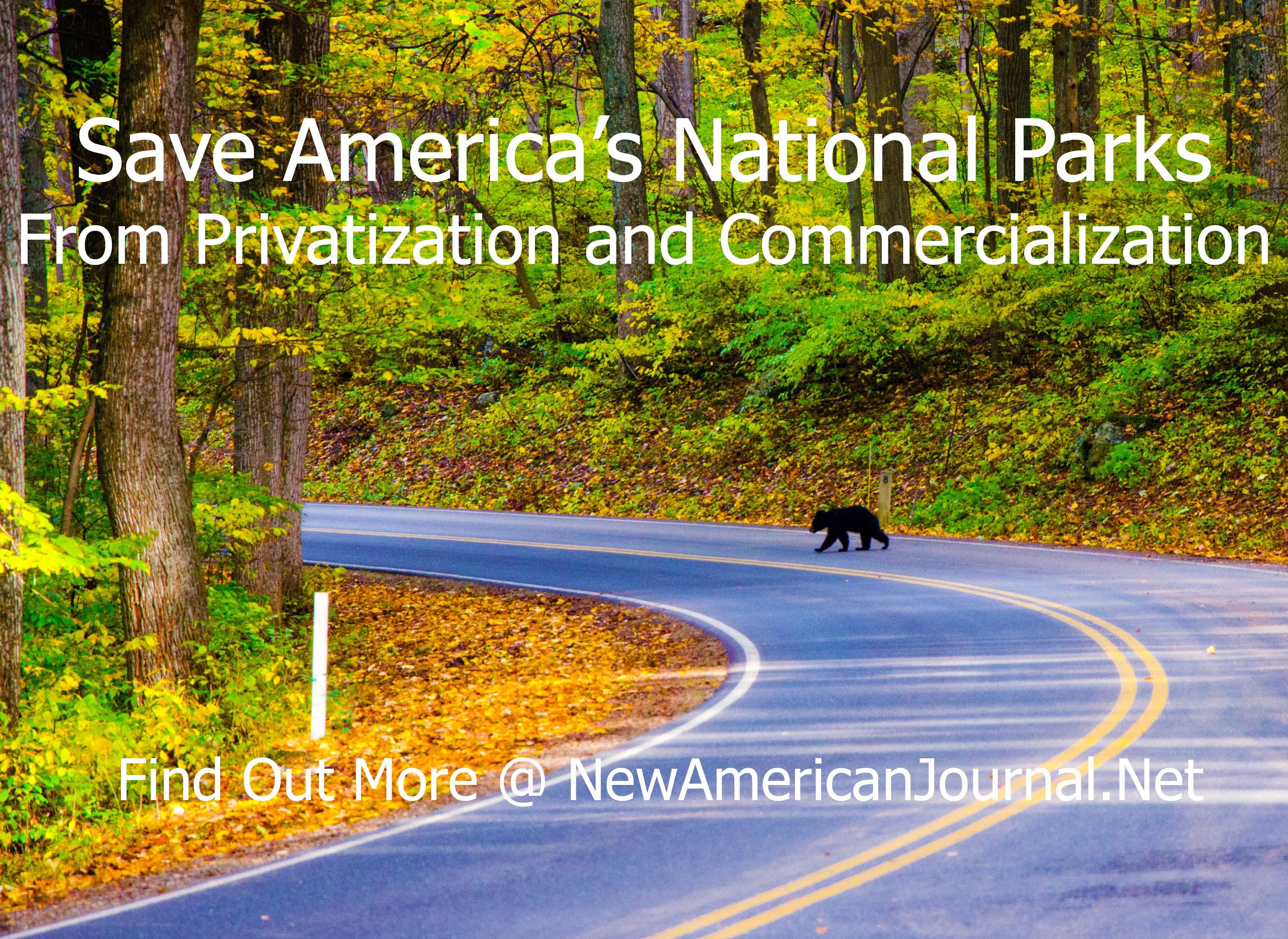 © 2016, Glynn Wilson. All rights reserved.