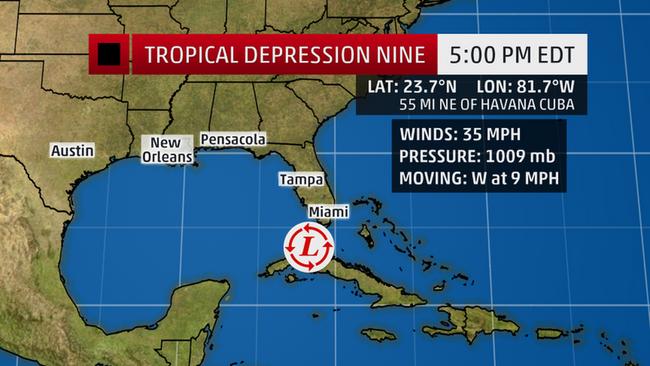 By Glynn Wilson –
Tropical Depression Nine has formed near the Florida Keys with its center about 60 miles south of Key West with maximum sustained winds of 35 mph as of late Sunday afternoon and could pick up strength as it moves west into the Gulf of Mexico, according to the latest forecast from National Hurricane Center in Miami.
As the latest track map shows, the depression is projected to turn northwest, north, and then northeast over the next three days on a path toward the Florida Gulf Coast, where heavy rainfall levels are expected into Thursday.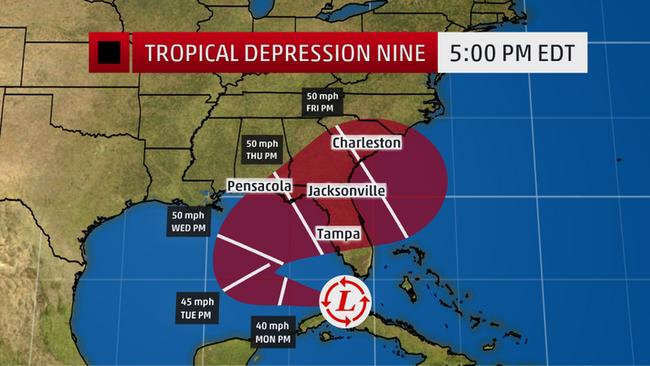 While it is only expected to make landfall as a tropical storm and not a hurricane later in the week, the intensity is more uncertain than usual, scientists say, so residents and business are being urged to keep a close eye on this storm
Despite battling wind shear for days, a Hurricane Hunters reconnaissance mission on Sunday finally found a sufficiently organized low-pressure center, with heavy rain showers and thunderstorm activity, to prompt the storm to be upgraded from Invest 99-L to Tropical Depression Nine.
If the conditions in the Gulf allow the depression to pick up wind speed and a tighter circular patter, it could be upgraded to a named storm, Tropical Storm Hermine.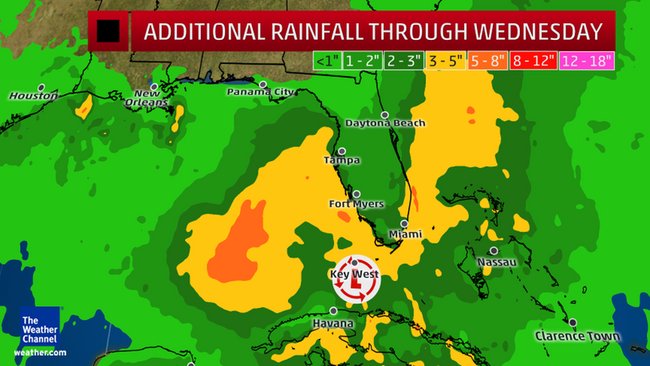 Before this system formed into a tropical cyclone, it soaked parts of the Caribbean, the Bahamas and Cuba. More than 1,700 people were displaced from their homes last week in the Dominican Republic due to heavy rainfall.
© 2016, Glynn Wilson. All rights reserved.