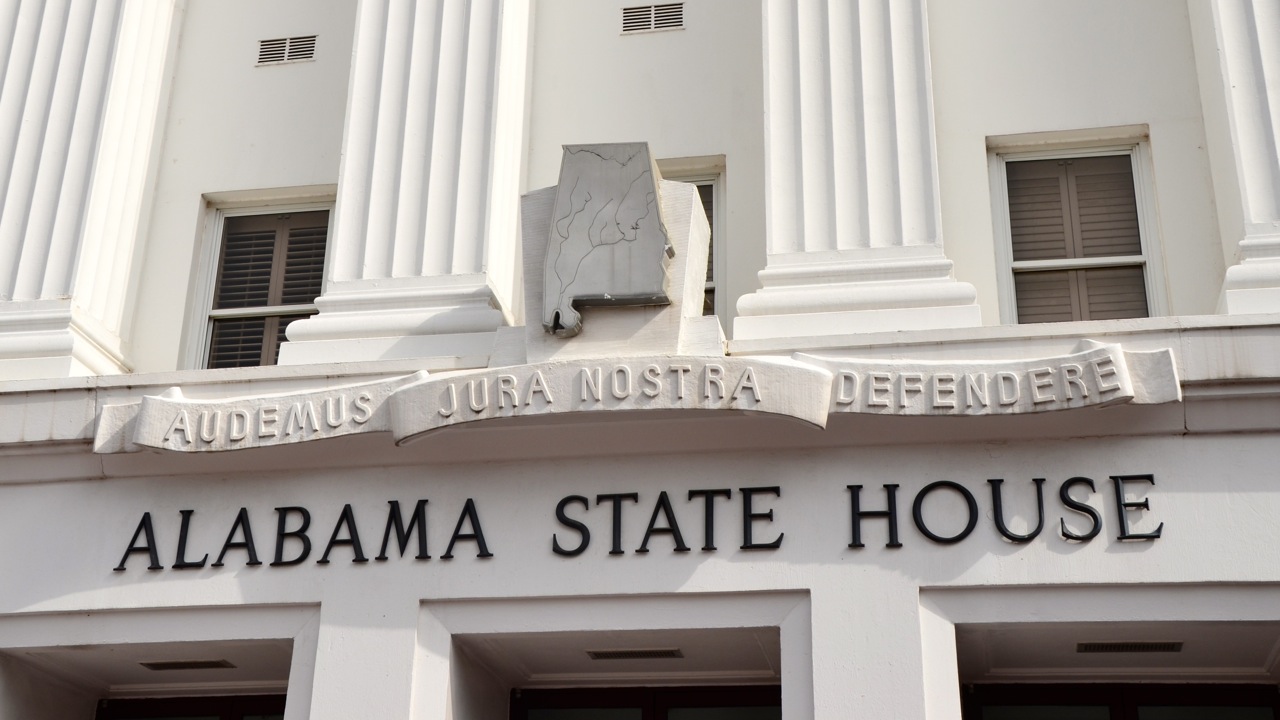 Glynn Wilson –
I hate to say I told you so, especially on such an important matter of life and death for thousands each year. But as I already indicated, embattled Governor Robert Bentley's proposal to get the Alabama Legislature to pass a bill allowing a vote on a lottery to shore up the general fund and save Medicaid from massive cuts was dead on arrival in Montgomery.
According to the Montgomery Advertiser and other news outlets with state capital bureuas, a sweeping bill that would have approved a state lottery and other expanded gambling failed Thursday afternoon after supporters were unable to halt debate.
In other words, it was filibustered to death.
The Springville Republican Senator Jim McClendon, who sponsored the lottery bill, said after the vote he considers the legislation "over for the session."
"There are some folks in that chamber in there that did not want to have to vote for the bill," he said. "They were opposed to the bill for whatever reason, but they did not want you people in the press to know that."
The failure was not unexpected, at least in some quarters, including these. Legislators never rated the lottery as having more than mixed chances of success, according to the Gannet paper in Montgomery.
"But the bill's demise takes one option away from legislators as they try to fix an $85 million Medicaid shortfall that has led to layoffs in some primary-care practices and could lead to increased waiting times for health care," the paper reports. Of course the situation is worse than that. Thousands are already dying every year as we have previously pointed out (see links below).
A Republican Senator from Madison, near Huntsville, Bill Holtzclaw — who voted against ending debate and holding a vote — said it was not a vote against a lottery, per se.
"That was a record of whether you support good or bad legislation," he claimed. "That legislation was a train wreck. An actual train wreck."
McClendon claimed the Jefferson County delegation were in opposition to the election date, but as we previously reported, the Alabama Black Democratic Caucus had already indicated opposition to any measure to fix Medicaid that did not include full Medicaid expansion with billions of federal dollars from the Obama administration. African American legislators, including those from Jefferson County, had already promised a filibuster to kill the deal.
They were supported in the anti-lottery coalition by other Democratic groups in the state, who had already vowed on Facebook to kill the lottery, even while advocating for a fix for Medicaid.
McClendon denied the characterization of his bill as a "train wreck," but in the end, it hardly matters. Wreck or no wreck, the governor's call for a special session to pass a statewide lottery to fix the general fund and Medicaid is a dead train.
Apparently there is still one chance left to use some of the state's BP oil spill settleement money to save Medicaid, which the governor and legislature left $85 million short in the winter and spring regular session.
Under a bill passed by the House on Wednesday, the state would take its share of the settlement as a single $639 million lump sum payment, then use $448 million to cover outstanding debts, leaving $70 million for Medicaid. With another $35 million pledged by the governor, that could save the health insurance program from catostrophic cuts.
As we have previously reported, there is a huge health care crisis in the state that is already killing about 1,200 people a year.
HUGE Medicaid Crisis Looms in Alabama
Open Letter to Alabama Governor Robert Bentley – Please Fully Fund Medicaid
It remains to be seen whether this mostly tea party Republican Legislature can or will do anything about it. It is not clear that the leadership even cares.
Watch Baldwin County Republican Senator Trip Pittman, head of the joint House and Senate Committee charged with coming up with a fix for the Medicaid shortfall, try to justify the cuts by saying, "We've all got to die sometime."
If this story had happened on the national leval, this senator would already have been forced to resign. Not in Alabamaland. The tough questioning in this video is called Watchdog Journalism, which you don't get much of in Montgomery from the mainstream news outlets kissing up to the policians there.
We could do way more of this kind of journalism, with more advertising sponsors and more donations from members of the public.
Support An Alternative Independent Web Press by Sponsoring Us
Support the Web Press with a PayPal Donation
© 2016, Glynn Wilson. All rights reserved.