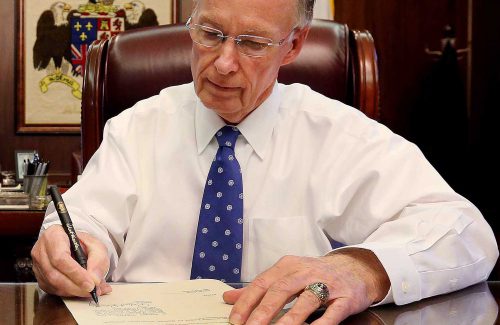 MONTGOMERY, Ala. — Alabama's embattled Governor Robert Bentley released details of his call for the Special Session of the State Legislature on Monday, although the chance of a successful conclusion is in doubt due to controversy.
"This call is designed for the Alabama Legislature to address adequate support of essential state services including children, the elderly, people with mental illness and support for men and women in law enforcement," Governor Bentley said. "A primary focus of this special session is for legislators to allow the people within their district the right to vote on a statewide lottery. I am looking forward to working with lawmakers over the next few days as we address legislation that is simple, clean and transparent."
The Governor's call includes the following:
A constitutional amendment enabling a state lottery to support the General Fund.
Legislation providing funding for Medicaid, infrastructure investment, and/or debt repayment.
The Special Session will begin at 4 p.m. on Monday August 15. A signed copy of the Governor's call can be found here.
© 2016, Glynn Wilson. All rights reserved.