Secret Vistas –
By Glynn Wilson –
Who knew Herbert Hoover was such a great guy?
About the only thing most Americans know about former President Hoover is that he was in office when the stock market crashed in 1929, leading to the worst Great Depression in U.S. history.
He was defeated when seeking reelection in 1932 by Franklin Delano Roosevelt, who went on to serve four terms and become one of the most popular presidents.
So Hoover must have done something wrong as president to launch such a long and difficult economic time, right?
Well, if you happen to visit the Shenandoah National Park in Virginia and take the tour bus down to Camp Hoover, also known as Rapidan Camp, you will hear a different story about Hoover and his wife Lou from the park rangers who guide the tour.
I took the trip on Thursday with Interpretive Park Ranger Richard (Woody) Searles, and came away with a lot more respect for Hoover, even though he was a Republican. Perhaps Republicans in Washington today should take the tour and learn the story and perhaps they would be thought better of than the 92 percent of Americans who view the current Congress in such low favor.
It turns out Hoover was a Quaker who believed in peace and non-violence, simplicity, honesty, equality and humility.
While he made a fortune as a mining engineer and consultant internationally and became popular and famous as Secretary of Commerce in the 1920s, he and his wife Lou also committed many acts of kindness during the depression even toward the mountain people of Virginia who were displaced from their land for the creation of the national park beginning in 1926.
"Hoover was a great humanitarian, a splendid public servant," Woody says, standing under one of the few hemlock trees left on the property that was once covered with them. The Hemlock Woolly Adelgid killed 95 percent of them in the past few decades. "He learned the values of hard work and honesty."
Hoover advocated implementing federal regulations on banks in the 1920s, which might have helped prevent the collapse of banks in 1929, but politicians would not listen, including New York Governor Franklin Roosevelt.
So within eight months of becoming president in 1928, as Woody puts it: "The stock market crashed, banks began to fail … businesses began to fail … a lot of people ended up being out of work, on the streets, without money, homeless, hopeless. It was a very difficult time."
Before that, he says, the 1920s, also known as the Roaring Twenties, "was a time of great frivolity and hope."
After World War I, the American manufacturing industry was booming, building a host of new consumer products like refrigerators and stoves.
"We had American heroes like Charles Lindberg," Woody said. "There was just this carefree exuberance about America and what we've got and what we can be."
Even average people without wealth were investing in the stock market and borrowing money for big houses and automobiles.
"But when the stock market crashed it really caused this downward spiral failure because banks had not been regulated," Woody said. "Everything that could go wrong was going wrong."
So shortly after Hoover was inaugurated as president, Woody says, "This wonderfully big, glorious balloon of hope and optimism, money and credit, just popped, and everything came crashing down."
People felt a "spiritual depression," Woody said. "So Herbert Hoover was in office for four of the worst years any president could endure."
As the first president from the West, as the story goes, he wanted an outdoor retreat within 100 miles of Washington, D.C. that was at least 2,500 feet above sea level with a stream for trout fishing.
Representatives for the Commonwealth of Virginia, seeking to establish one of two national parks in the Eastern U.S., pitched a secluded place among the hemlocks on the eastern slope of the Blue Ridge Mountains to Mr. Hoover's personal secretary Lawrence Richey. Hoover settled on 164 acres where two small streams merged to form the Rapidan River and it became the first presidential retreat before FDR established Shangri-La in Maryland that later came to be known as Camp David after President Eisenhower's son.
While Virginia had set aside $100,000 and Congress had allocated $45,000 to establish a presidential retreat, in keeping with his Quaker character, Hoover refused the money and paid for the land himself. But he did allow the U.S. Marines to handle the construction as a training project.
"The association that people have with Hoover and the depression is usually a completely incorrect one. He was trying to do the things ahead of time that would have avoided it," Woody says. "His belief was, and it's a Quaker belief, those who have done well should try to help others. He believed in simplicity, efficiency, doing the right thing."
He and his wife also believed in serving others without seeking public credit. They made many anonymous donations to help poor people.
Camp Hoover is now a historic site inside the Shenandoah National Park and visitors get to see it weekly during the spring, summer and fall when the park is open.
Watch the Video
For more information, check out these Web pages.
More Photos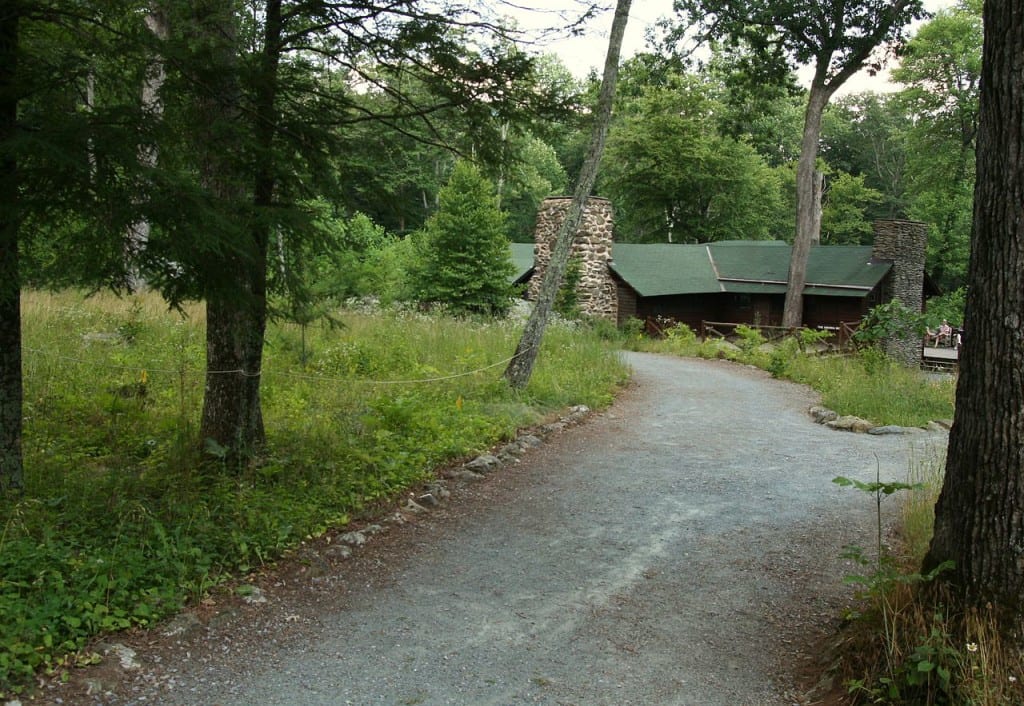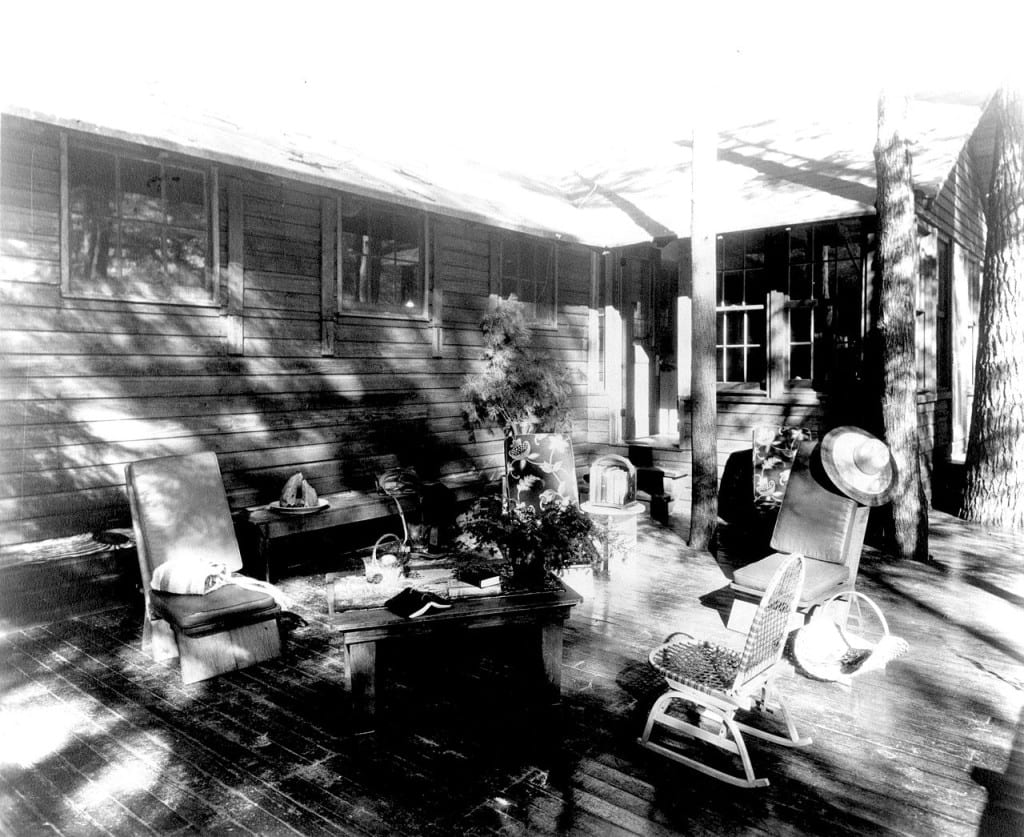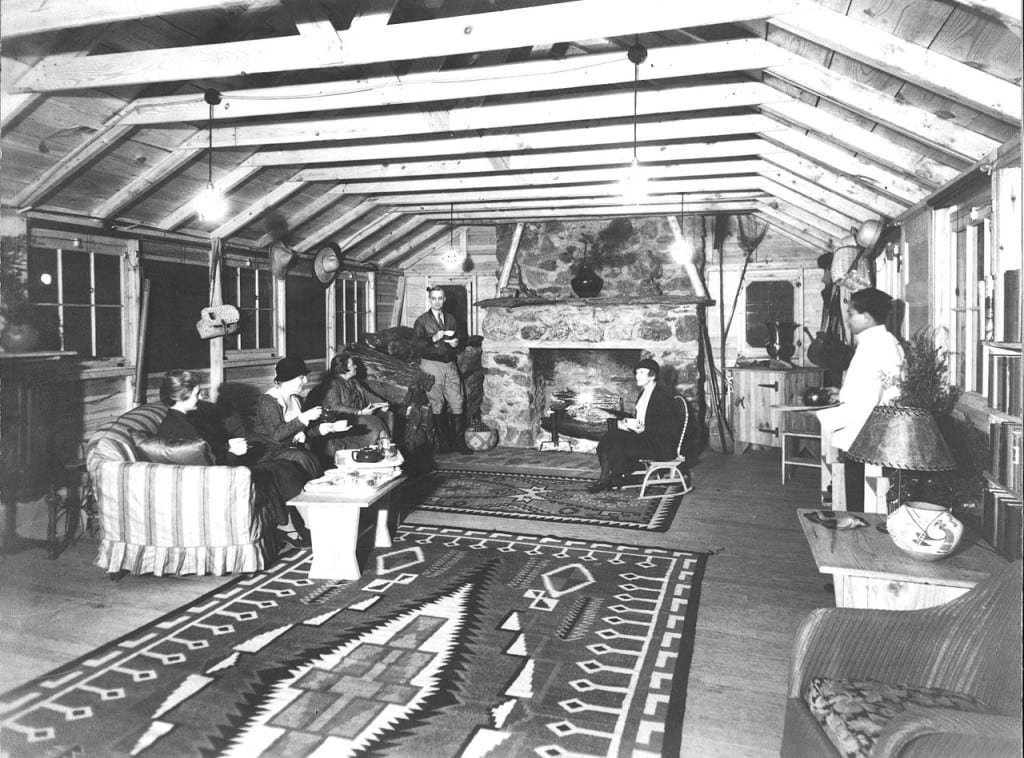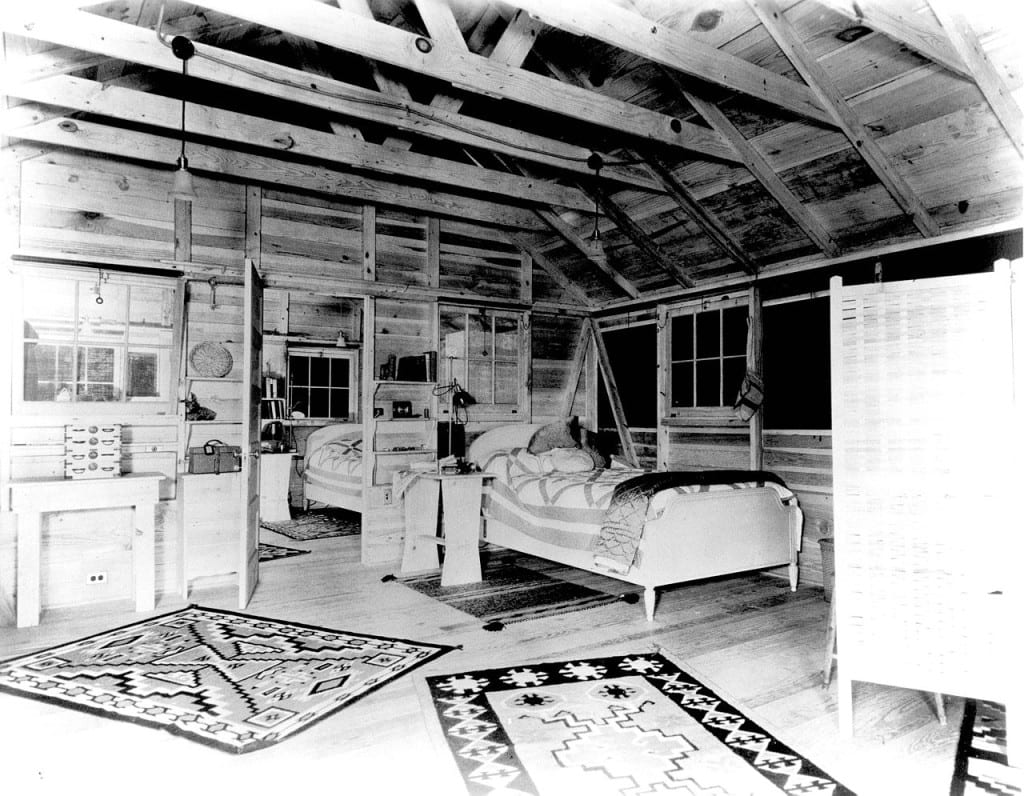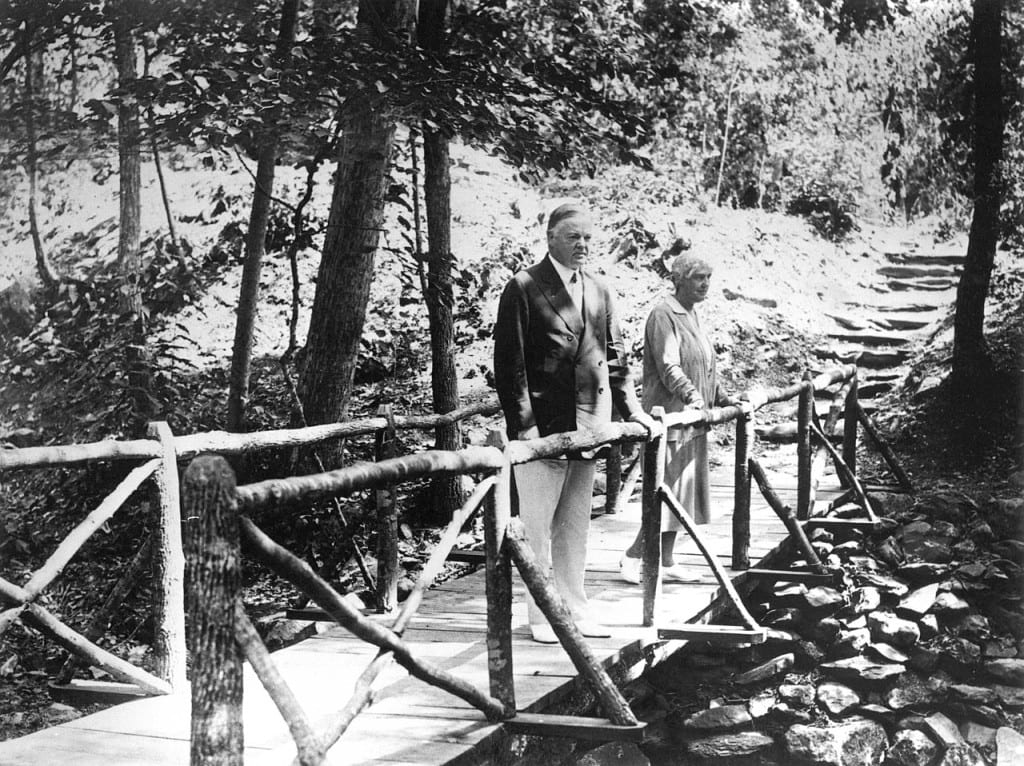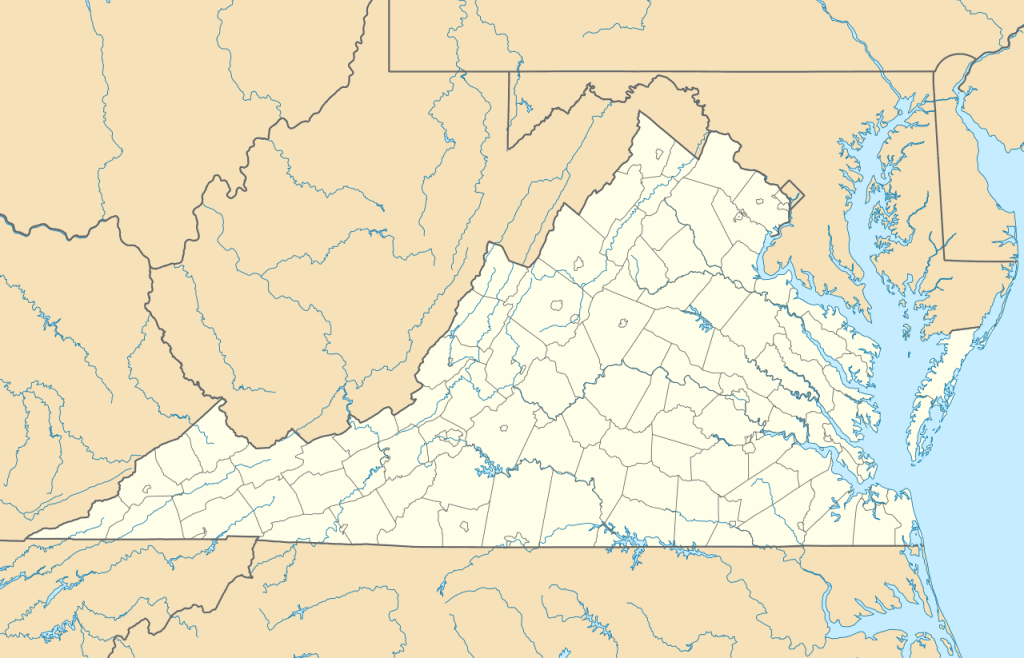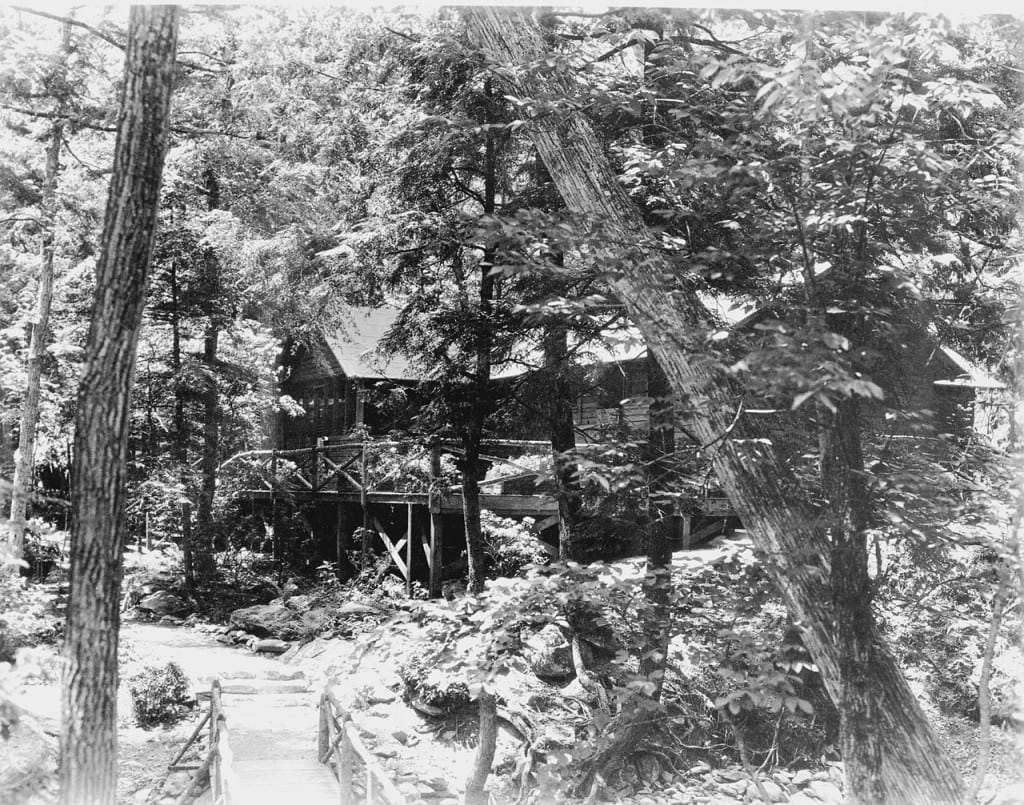 © 2015 – 2017, Glynn Wilson. All rights reserved.