The Big Picture –
By Glynn Wilson –
When Scotsman John Muir first started the Sierra Club in 1892 with the three purposes to promote recreation in nature to help save it through conservation activism and public education, I think he grasped something about how human nature works that we seem to have lost in a way in the age of Facebook.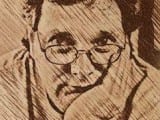 Without access to the Internet or all the scholarly research now in existence about human communication, environmental sociology and political science, he knew instinctively that saving a place like Yosemite would require original research as a scientist to document the wonders of a place. But he also knew that would not be enough. He knew that publishing passionate accounts of the places he was trying to save by promoting them was part of the equation. He also knew that soliciting the support of politicians in power was important, as well as financial support from other interested parties.
As outdoor enthusiast Yvon Chouinard once said in an interview with Sierra magazine, "If you think about all the gains our society has made, from independence to now, it wasn't government. It was activism. People think, 'Oh, Teddy Roosevelt established Yosemite National Park, what a great president.' BS. It was John Muir who invited Roosevelt out and then convinced him to ditch his security and go camping. It was Muir, an activist, a single person."
He wasn't just an environmental activist. He was a scientist first who learned how to be an influential writer. That is at the heart of the success of America's oldest conservation organization. The Sierra Club Bulletin, forerunner of SIERRA magazine, was first published in 1893.
I'm sure those involved with Muir in San Francisco in those early days saw problems with the press in America and saw a need to create their own publication. Newspapers in the late 19th century were mostly sensational tabloids funded by political parties. There was no such thing as "objective" journalism then. Adolph Ochs did not buy the New York Times until 1896 and it took decades to turn it into the influential "objective" newspaper it became in the last half of the 20th century.
Unfortunately, we are in a period when the traditional printed press in America is in serious decline. The capitalist newspaper chains put together by media moguls in the 20th century as profit centers for their publishers in New York have let us down time and time again over the past 30 years or so. But now due to the growth of people turning on their computers, connecting to the Internet and finding alternative sources for news on the Web, there are new opportunities to get things right again and report on issues and events in a way that makes a positive difference. News does not have to be dominated by coverage of sports, sensational crime and celebrity gossip.
Now Sierra Club groups in states across the country have their own online newsletters, but they realize the general public is not going to turn to an environmental group for news about public affairs, the economy, the law, public opinion and other issues as well as science and the environment. So the Alabama Sierra Club is helping to pioneer an effort to create an alternative outlet for news on the Web and at the same time using Internet marketing techniques to promote the work of the club — not just free social networking programs that have questionable results these days as they too become "all about the money." You just about have to pay Facebook to boost posts these days for anyone to see what you write.
In January, 2013, the Alabama Sierra Club agreed to take out an ad in The Locust Fork News-Journal @ LocustFork.Net both to reach out to find to new members and supporters but also to help fund coverage of stories that were falling through the cracks of the traditional news media. This effort paid off right away with coverage that would never have happened any other way when the spotlight was shined on a U.S. Forest Service plan to lease 43,000 acres in the Talladega National Forest and open it up to gas drilling with the possibility of turning fracking crews loose on public land.
Since then, this pioneering new journalism effort has moved on to a new server under a new name based out of the nation's capitol and is now being continued here in the New American Journal. When other publications and media outlets continue to go out of business or simply let the American people down, we will be here to pick up the slack.
Due to our comprehensive and yes aggressive coverage, the fracking plan was stopped cold in its tracks. If you understand the important role played by the press in making democracy work, you know that without the watchdog press coverage, activism on Facebook alone would not have been enough to stop this bad plan from being approved.
But as time goes on, there are many other issues and events that need similar coverage and this cannot be accomplished for free. A free press does not mean a press where reporters work for free while environmental activists get paid professional salaries to write press releases that no news organizations run. The term "free press" originally meant a press free of too much government and corporate influence. But like many things now in American life, corporate money now holds a juggernaut of influence not only on our political system. It pretty much dictates what gets covered by the mainstream media and how things are covered.
The Sierra Club of Alabama is an all volunteer organization, unlike some of the other non-profit groups in the state. It is believed that there are some good things that can come out of the growing trend of "professionalizing" the environmental movement. The national organization has many paid staffers, and the club works with other environmental groups from time to time, even helping them out financially.
But it is also recognized that environmental groups must play an influential role in helping to build an alternative press in this state and country. We cannot let oil companies like BP and power companies like Southern Company totally control the ground when it comes to what press coverage the public has access to. They already have too much influence on our political system. While non-profit groups don't have the budget of those big corporations to buy influence with every newspaper and television news station in the land, we do believe we can help to build an alternative, independent press on the Web.
To do that we need your help to continue paying for it. While making a contribution to the club's political fund by using the PayPal link on this page is not a tax deductible contribution, every contribution helps pay for the press we all need. By all means, share our links on Facebook, Twitter and Google+ too. Every little bit helps.
Donate to support The New American Journal directly
© 2014, Glynn Wilson. All rights reserved.