President Barack Obama set an ambitious goal two years ago to attract 100 million international visitors to the United States each year by the end of 2021.
More than 70 million travelers from around the world visited the U.S. in the last year alone — and they spent more than $180 billion.
"That's huge, and it means big things for our economy," the president said in a press conference on Thursday to designate nearly 500,000 acres in the Organ Mountains Desert Peaks as a new National Monument in New Mexico.
By establishing this monument, the President will permanently protect nearly 500,000 acres in south-central New Mexico for the benefit of all Americans.
"The new national monument won't just preserve our natural lands for future generations, it'll help grow the economy and create jobs," the president said.
A recent independent study found that a new national monument could generate $7.4 million in new economic activity each year from visitors and business opportunities while preserving access for sportsmen, ranchers and recreational users.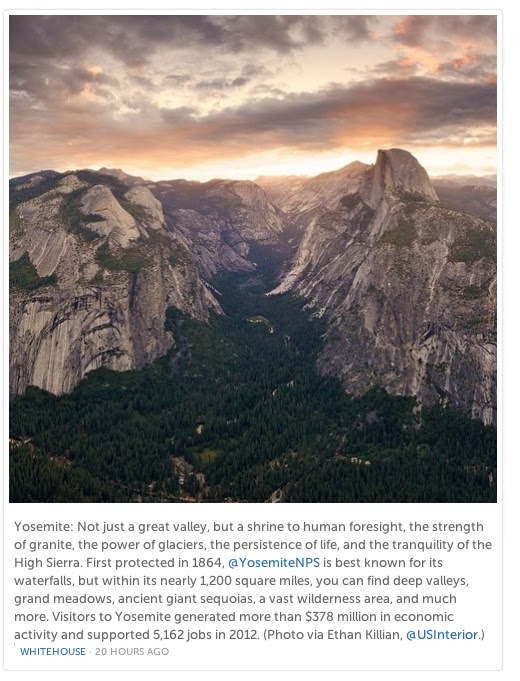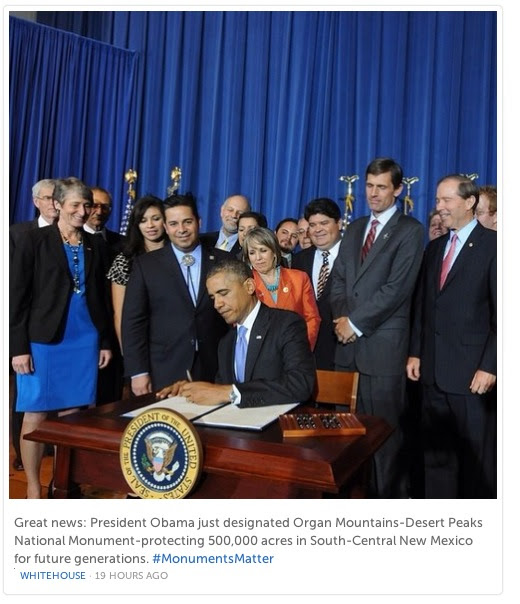 Watch the video here:

© 2014, Glynn Wilson. All rights reserved.