The Big Picture –
By Glynn Wilson –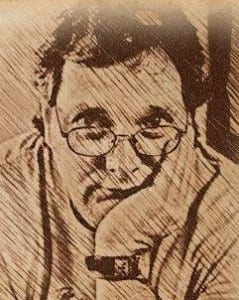 Watching a brain unravel is a terrible thing.
So is watching a state and a country go down the drain, along with the ideals that created it.
It is torture not only for the person who experiences the onset of dementia or Alzheimer's Disease but also the loved ones who have to watch it happen up close.
It is torture to every citizen.
I imagine it would be pure hell for someone without any health care coverage at all. I'm sure there are many cases of that across the country as well as in my native state since the Republican governor — a doctor who could have given aid to thousands of people with the stroke a pen and a billion dollars in federal money — refuses to help.
Lucky for my 87-year-old mother, she is one of those working moms from the Great Depression and World War II generation who ended her working life with a healthy retirement package and full private health care coverage. Many, many people in Alabama and across the country are not so lucky.
I worry about those in my Baby Boom generation and the ones to follow, the Generation Xers and New Millenniums, who will probably not have it so good.
The 34 year political war that still rages between democracy and capitalism is taking its toll. The so-called "greatest" and richest country in the world cannot spare a dime to help its old people and poor.
On top of that, many of the people who could have voted a different way and made a difference are still blaming all their troubles on a black man who had the gall to run for president — and win.
I don't care if these people won't bother to read what I have to tell them or unfriend me on Facebook for telling the truth. I am still going to be right here telling it like it is until the cows come home to the barn and the Christians and the Muslims find out there is no heaven except the world we create for ourselves right here on Earth.
It is not Obama's fault.
We are responsible. All of us.
That includes union leaders who have not done enough to educate their members. It includes union members who are still blaming Obama and joining ranks with the tea party to support the continuing radicalization of the Republican Party.
It includes environmentalists who are so focused on their own little fiefdoms and limited local issues that they refuse to join the fight for the greater good. You can't save the world by sharing softball humor on Facebook when the opposition is fully prepared to kick you in the teeth and bury you like road kill.
It includes Democrats who think they can change things by arguing amongst themselves on little blogs and in Facebook groups that only include Democrats. You need to start supporting an alternative Web Press and sharing this wisdom not just with your friends, but by engaging the enemy.
What I see in front of me spread out like a DaVinci vision is a bloody battlefield, and we are losing the war.
I cannot spend my time being nostalgic for the past when the only thing that matters is what lies ahead. Are we going to save this democracy? Or are we going to beat it to death?
I am almost done trying to help the people of my home state. I have tried everything I know to do to try to get through to them. They simply will not listen.
They are like my mother with dementia who acts like a child when I try to tell her to take her medicine.
I am sorry to have to say it it but I am giving up on you, and I am giving up on her. She will be moved to an assisted living home very soon. I am selling off all my earthly possessions and moving back to Washington, D.C., where I hope to find a way to make a difference there to stop this war on democracy.
The government is not the problem, people. Corporate capitalism is the problem.
If enough people do not see that in time, we can kiss this worthy experiment goodbye.
© 2014, Glynn Wilson. All rights reserved.